Desktop Trading Platform Advantages
TradeStation's trading desktop platform delivers all the power, speed and flexibility active traders demand: dynamic market-scanning tools, fully customizable charting, fast and reliable trade execution, advanced order management and fully automated strategy trading.
Enter the markets with confidence
In the TradeStation Trading Platform, you can test your ideas before ever placing your first trade.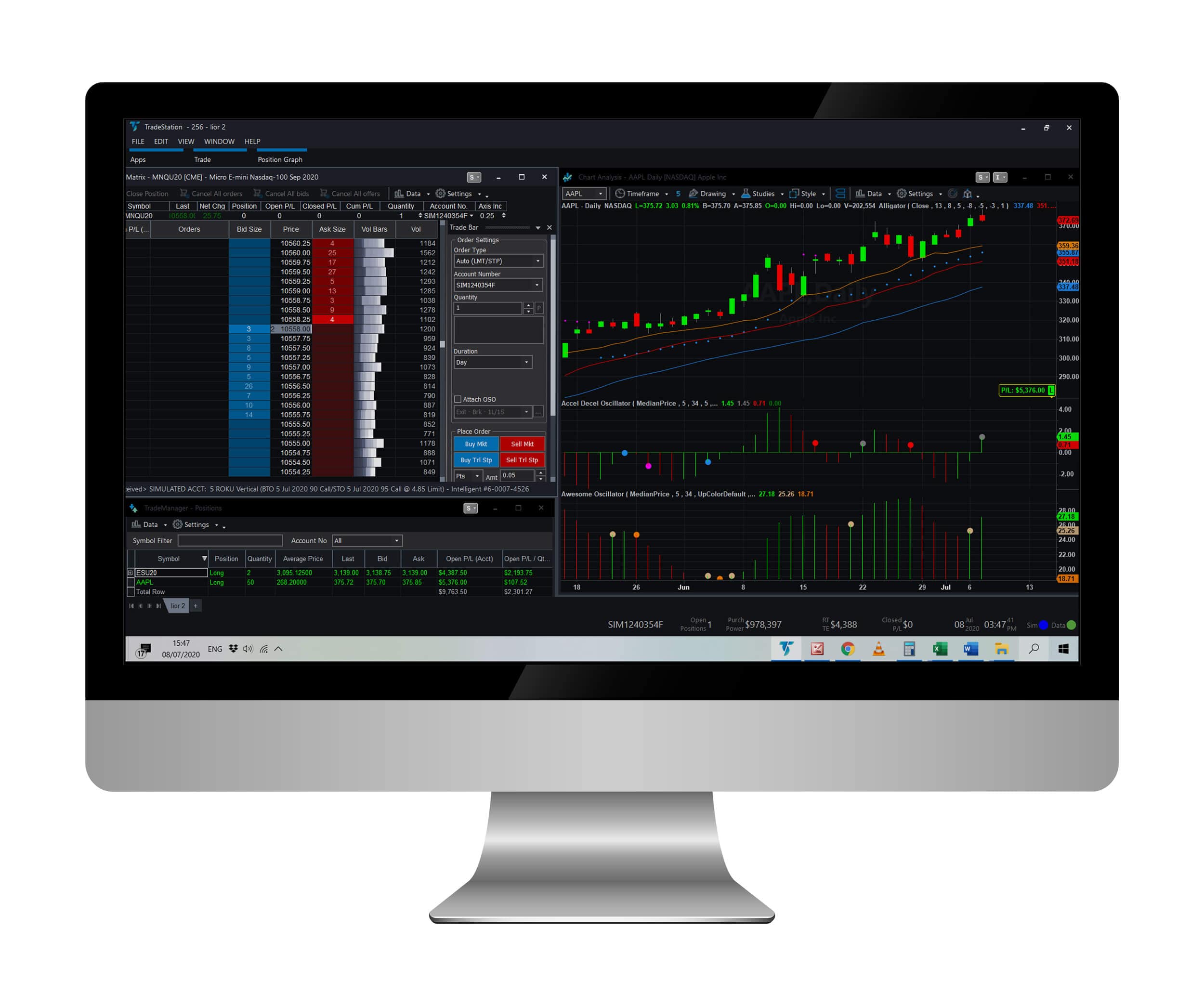 We've got the TradingApps® to help you succeed
Access more than a dozen built-in trading apps and browse TradeStation's TradingApp Store® for hundreds of additional features. Many of them free of charge!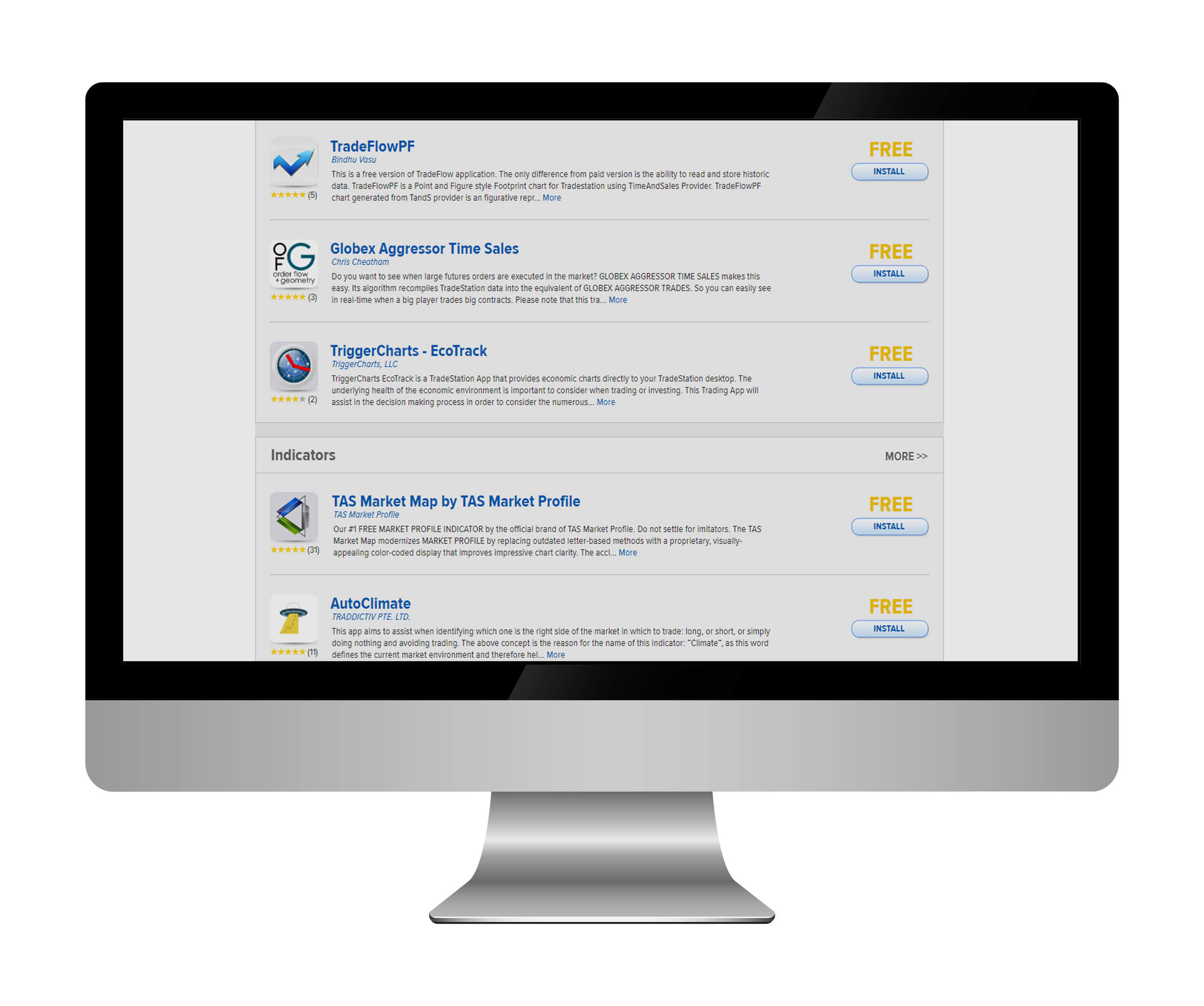 Chart your own path
With EasyLanguage®, TradeStation's proprietary computer language designed for traders, you can write your very own program to back-test and automate your boldest trading ideas.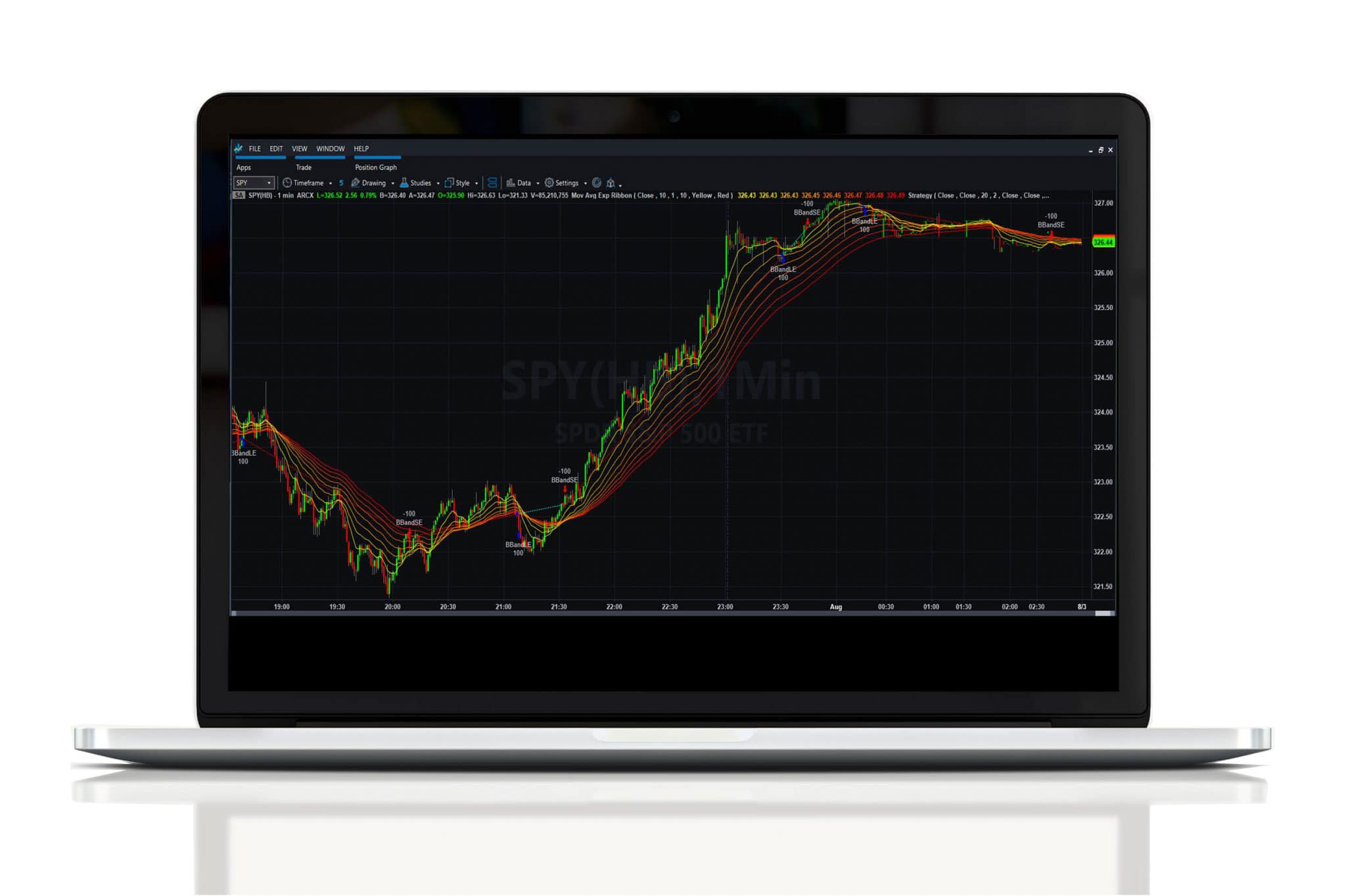 Find opportunities – fast
TradeStation's powerful RadarScreen® scans for trading opportunities in real-time. We combined the power of computer-based trading algorithms with the efficiency of a quote window.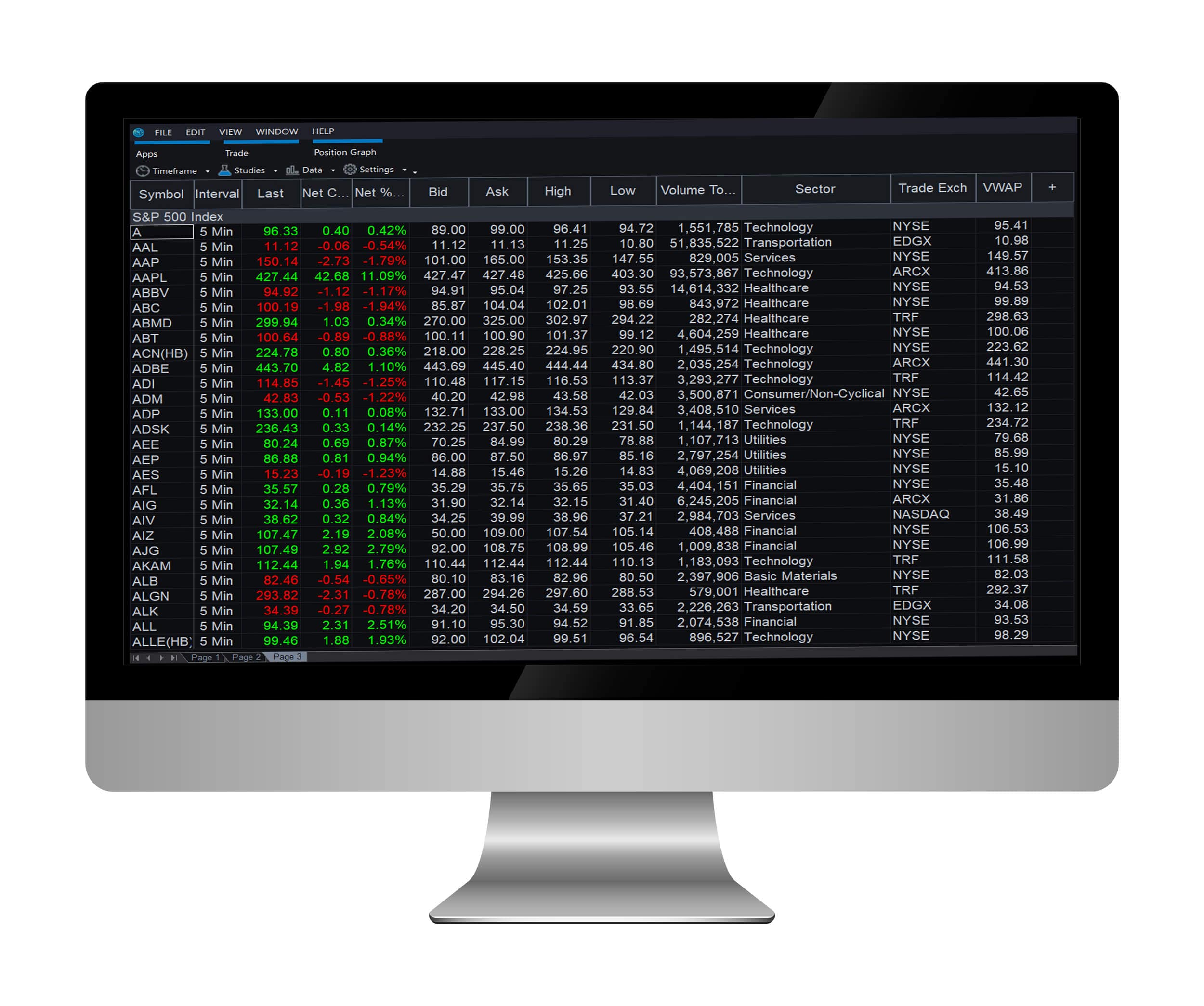 RadarScreen®
With RadarScreen®, trading opportunities have nowhere to hide. RadarScreen® continuously monitors and ranks up to 1,000 symbols in real-time, based on more than 180 fully customizable technical and fundamental indicators, as well as virtually unlimited amounts of your own custom criteria, through EasyLanguage®.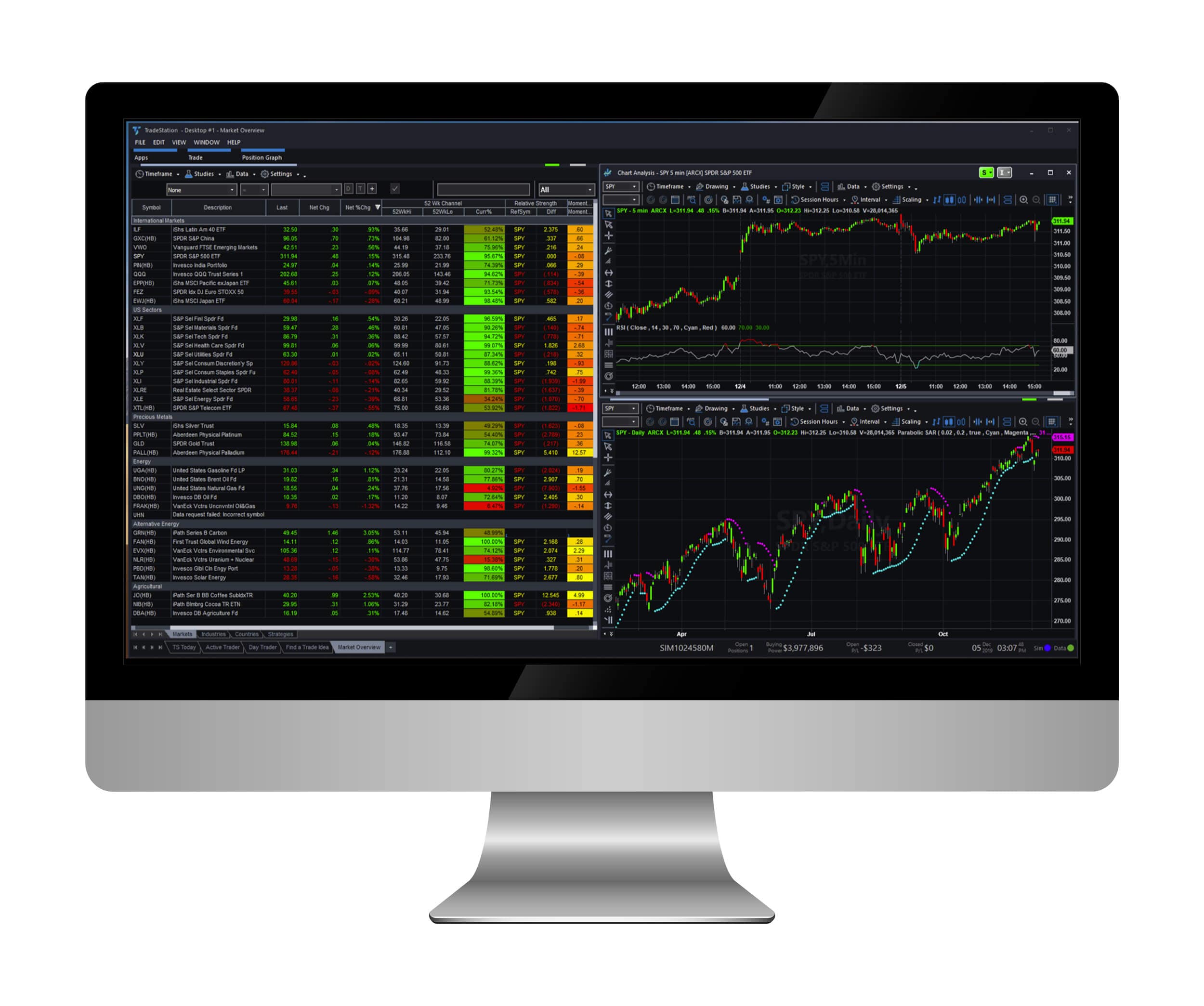 EasyLanguage®
TradeStation's proprietary easy-to-learn programming language designed for traders allows you to design customized indicators and trading strategies using English-like statements.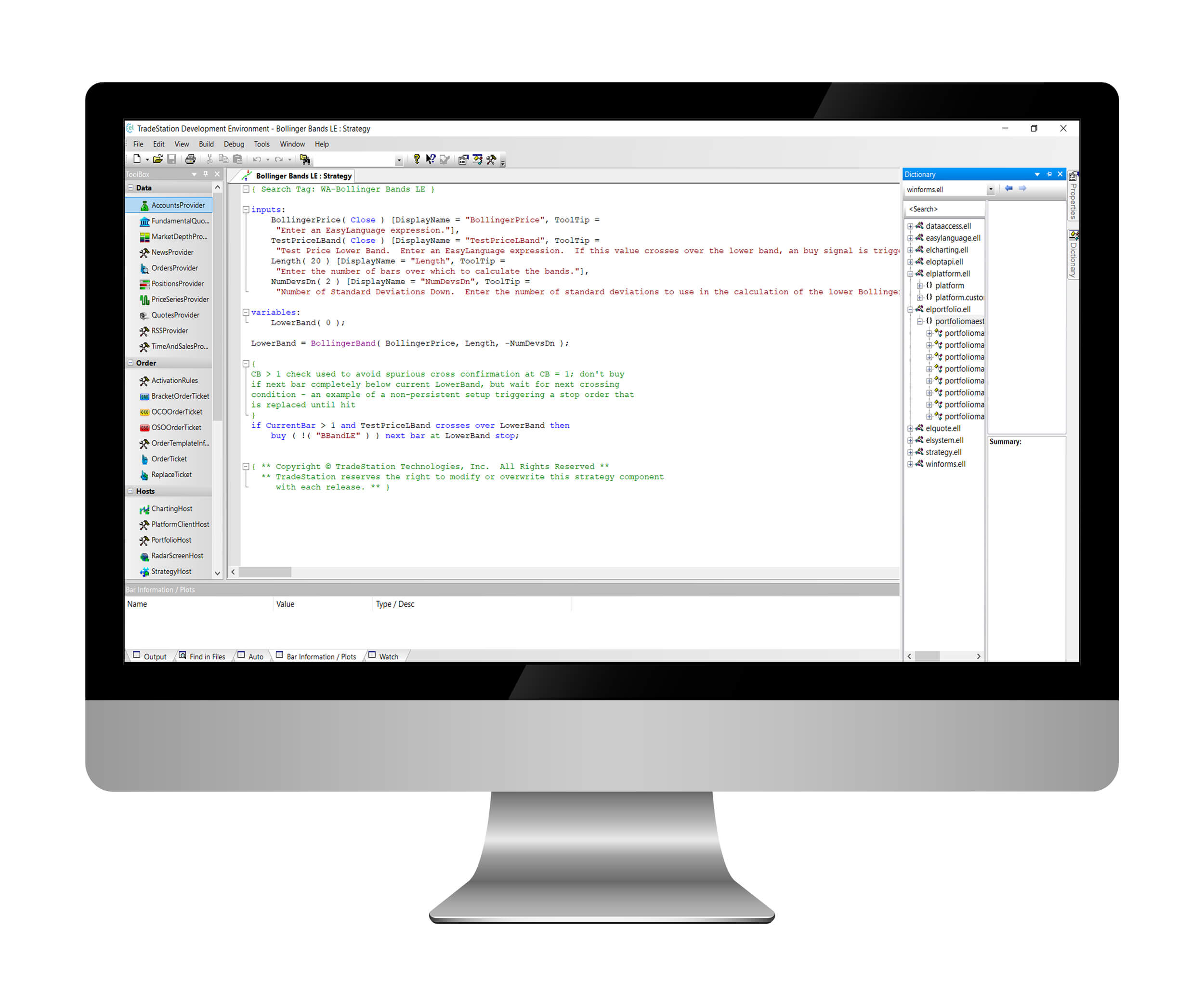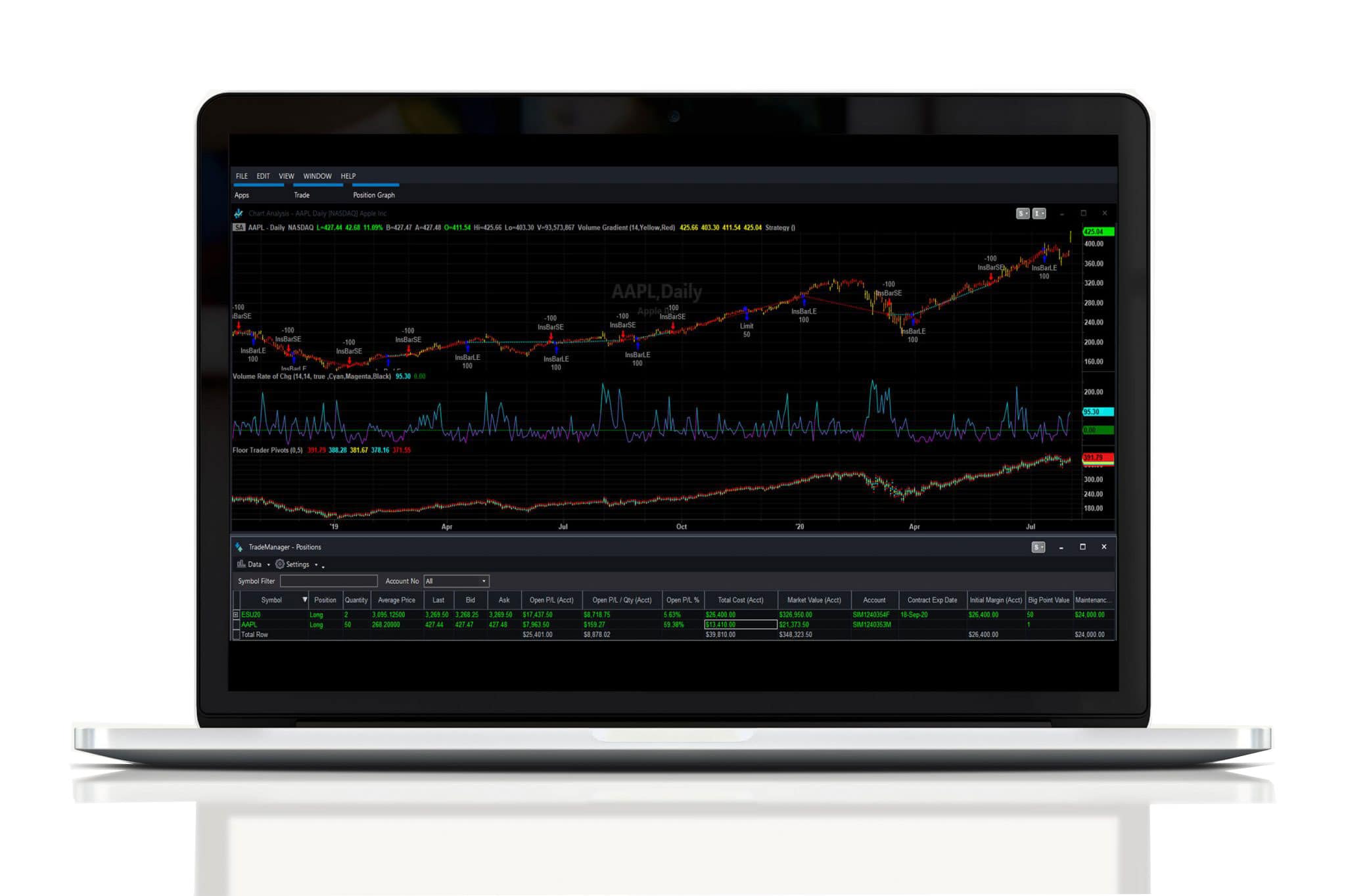 Matrix Trading Platform
The Matrix is the "Swiss Army Knife" of trading tools, combining the benefits of a detailed market depth window, a highly advanced order-entry tool, and a precise order-tracking system – all in one, single view. The Matrix is the fastest way to enter or change an order, with single click and/or drag and drop simplicity.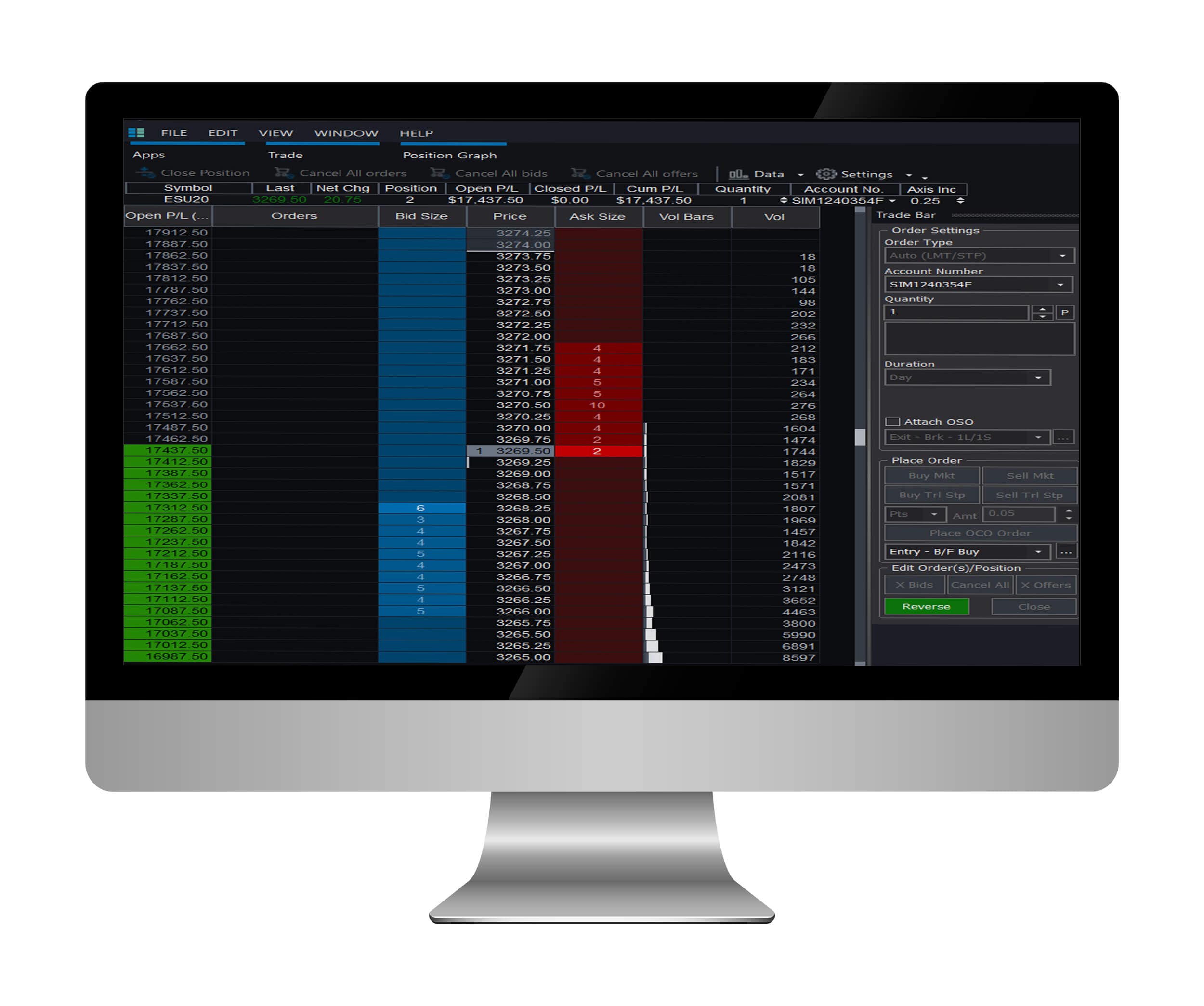 TradingApps & TradingApp Store®
The TradeStation desktop platform includes more than a dozen built-in trading apps, made to help you trade more efficiently and confidently, with many of them being free! Plus, gain access to the The TradingApp Store®, an online marketplace of ready-to-use add-on products built to run on the TradeStation Platform by independent developers.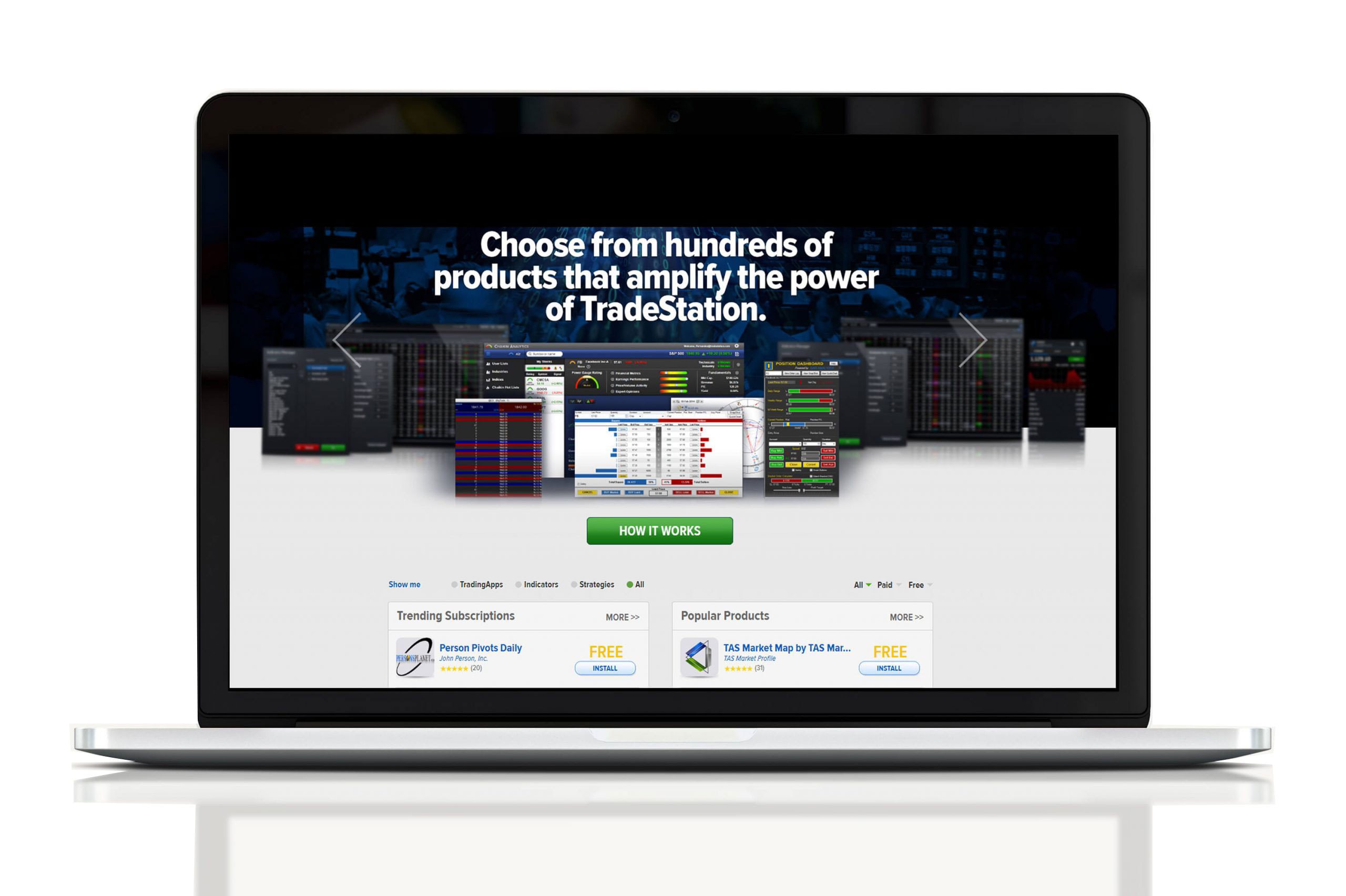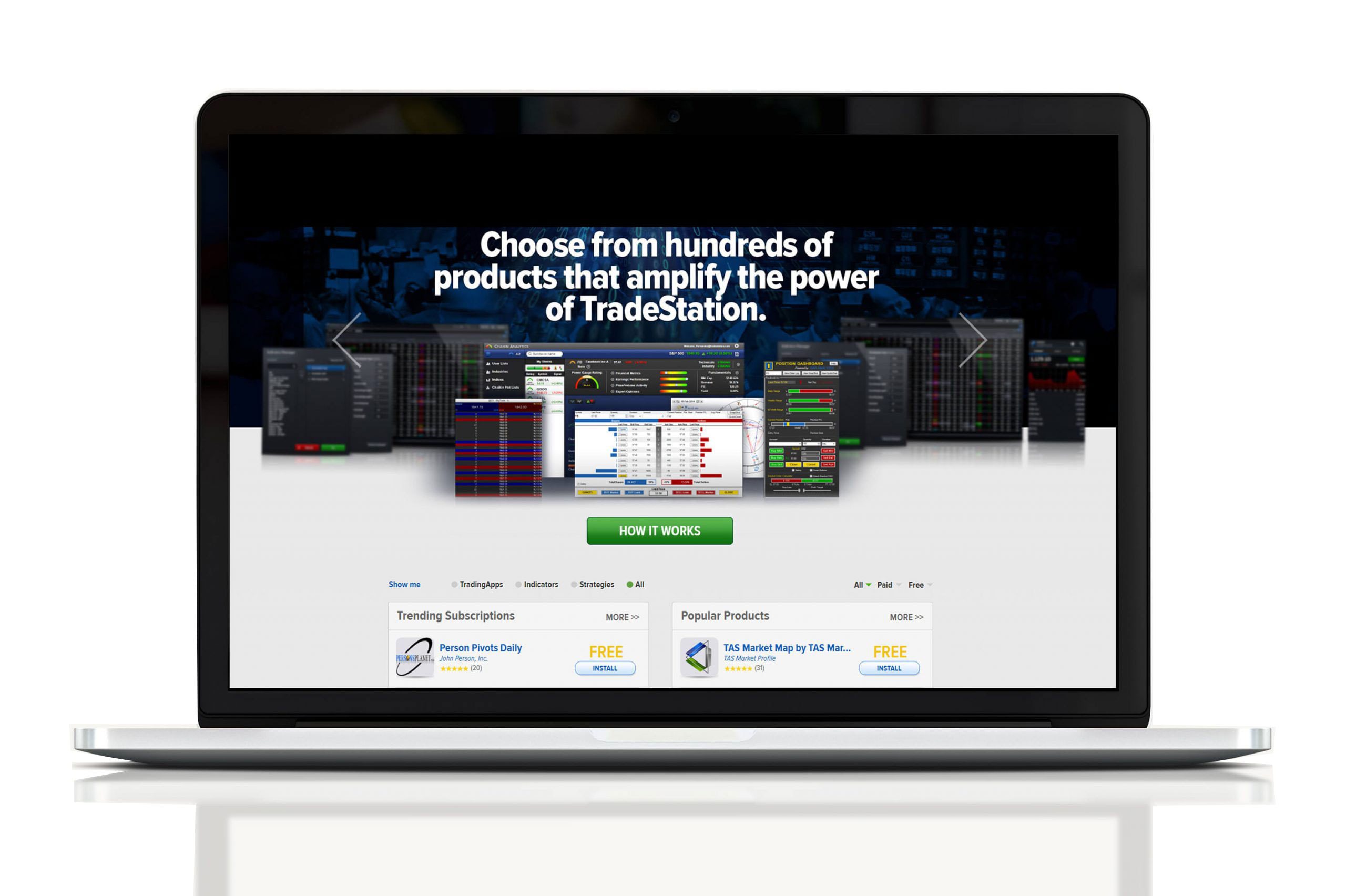 OptionStation® Pro
TradeStation cutting-edge, powerful, options analysis application helps take the guesswork out of trading options. Visualize the options markets in a new way with visual options chains that highlight your strategy's probability to break even across a series of expirations.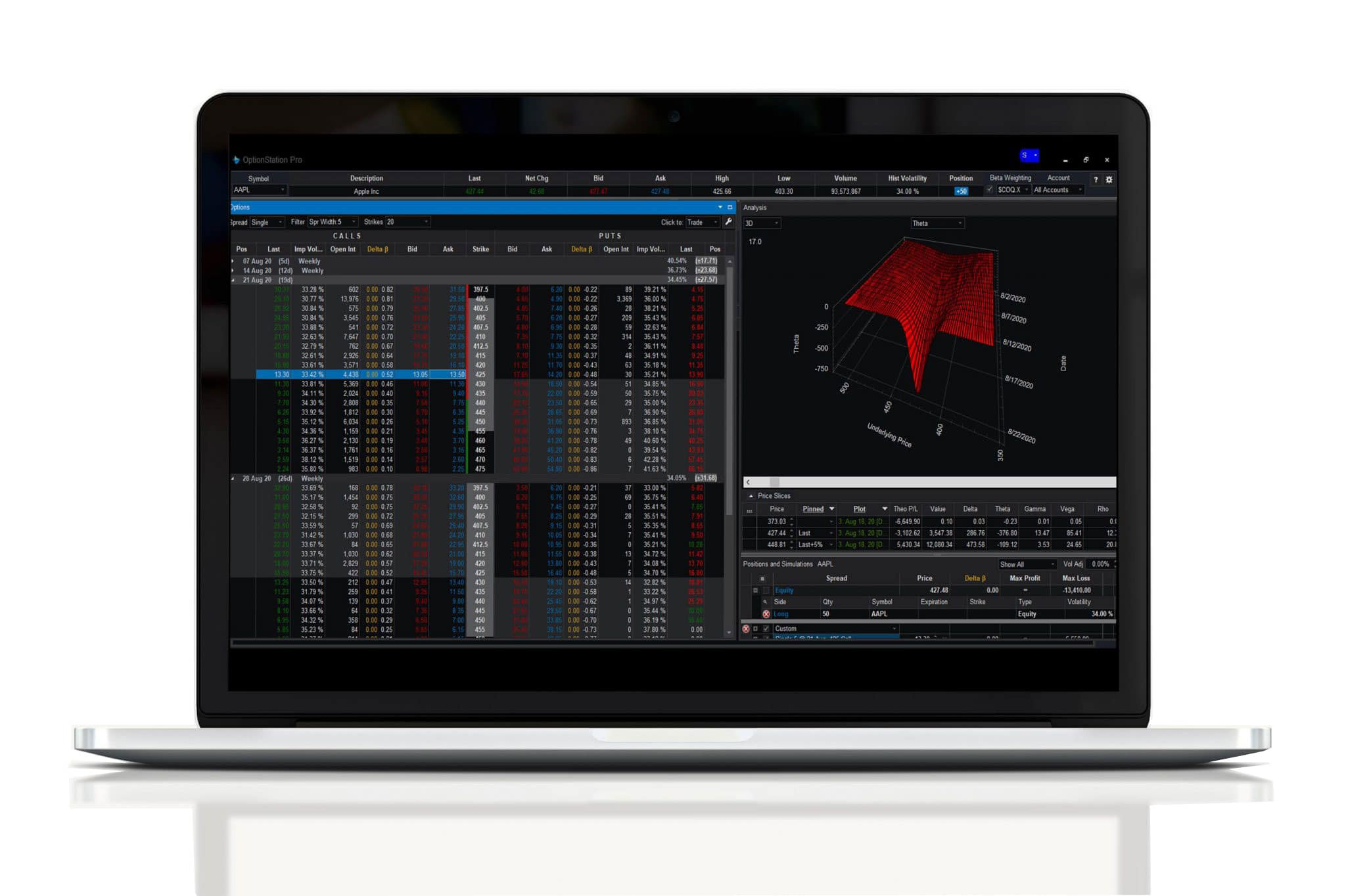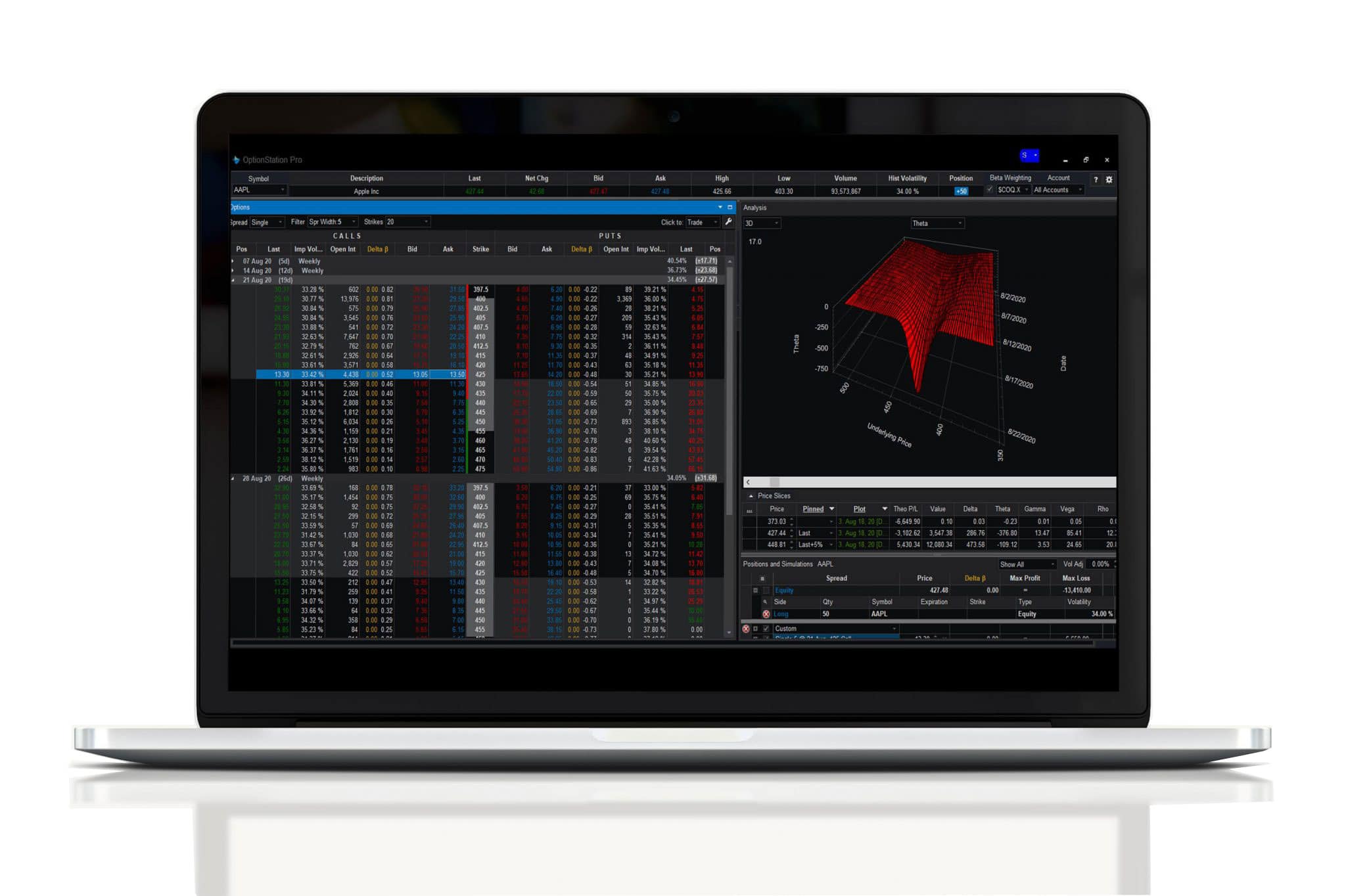 Simulated Trading Platform Mode
Simulated trading gives you the ability to design and test your trading plan, hone your trading skills, and execute simulated demo trades with the same high-quality market data – without risking a penny.