Achieving success in today's global markets comes down to knowing what to trade - and when to trade it
Choosing the right trading software is a critical component of becoming a better trader. This is why TradeStation has spent the last three decades developing and refining a full suite of trading tools to help traders maximize their trading opportunities and manage their risk.
Master Technical and Fundamental Analysis
Monitor and rank up to 1,000 symbols in real-time, based on more than 180 technical and fundamental indicators with RadarScreen®. This market monitoring tool also lets you add your own custom criteria.
RadarScreen® is your up-to-date source for trade ideas throughout the trading day.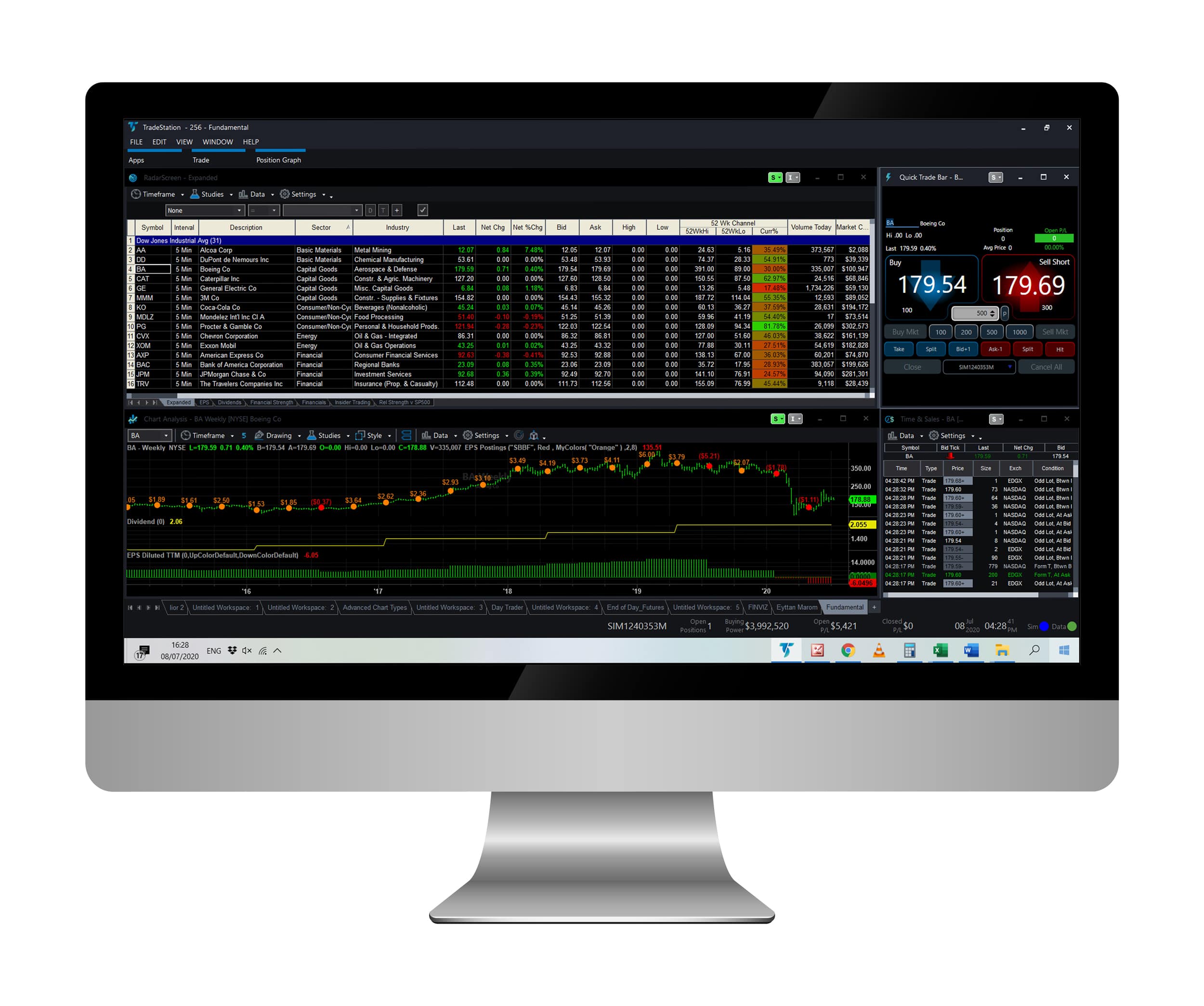 Get access to premium market data
Get real-time market data with speed, accuracy, and reliability, alerting you to market shifts as they occur.
You'll receive real-time data from the major U.S. exchanges, as well as the ability to manually import your own local and proprietary market data.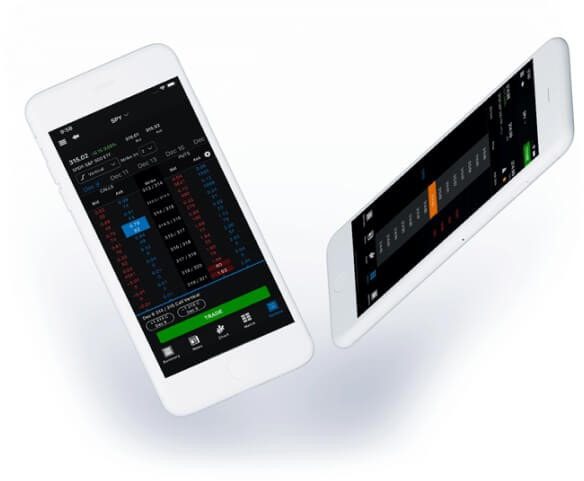 Create Your Own Indicators and Strategies
Only TradeStation offers EasyLanguage® – TradeStation proprietary technology that enables any trader to easily create custom indicators and strategies and back-test them against TradeStation massive historical database. And you do not have to be a computer whiz to do it – EasyLanguage® was designed for traders, not programmers.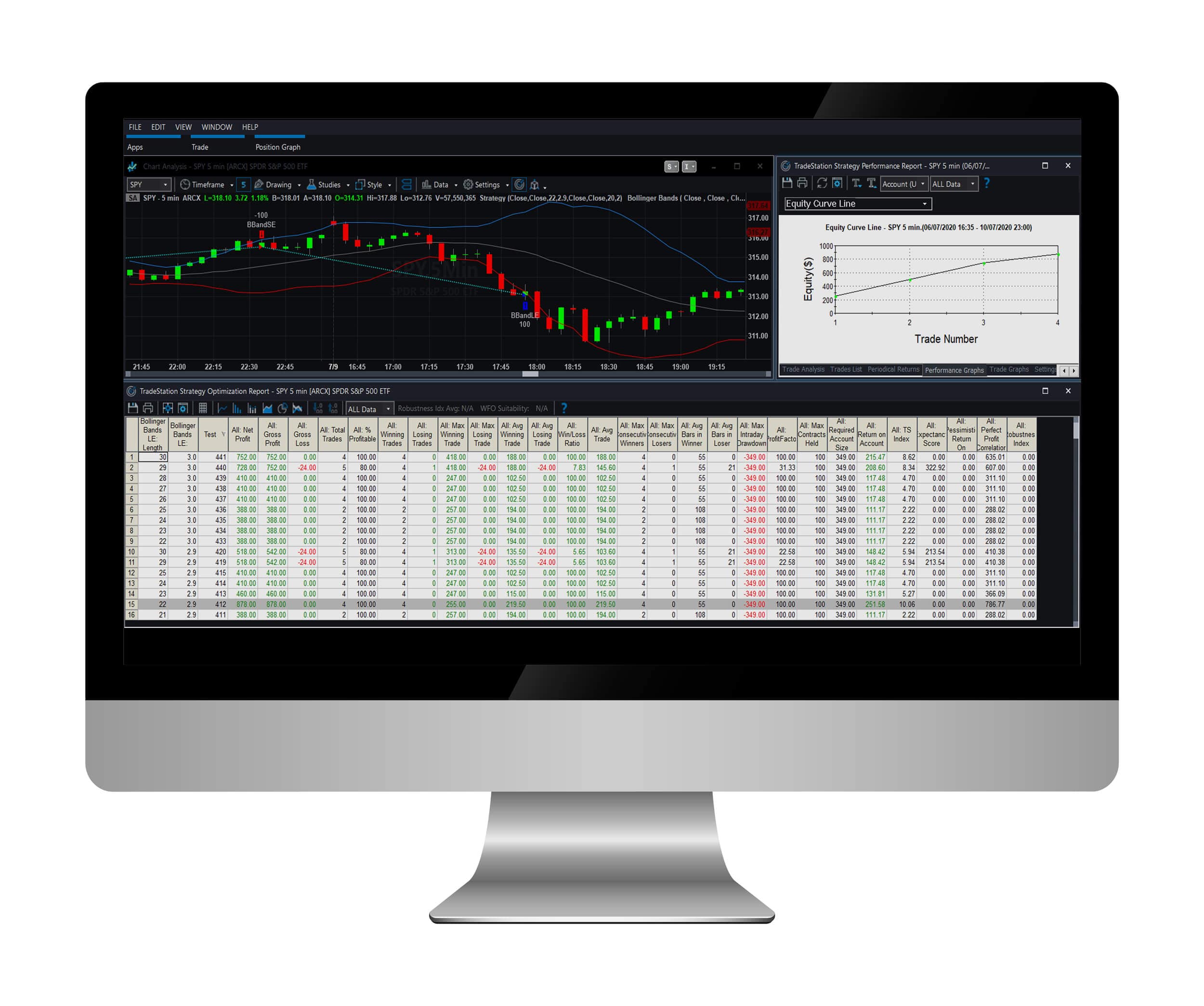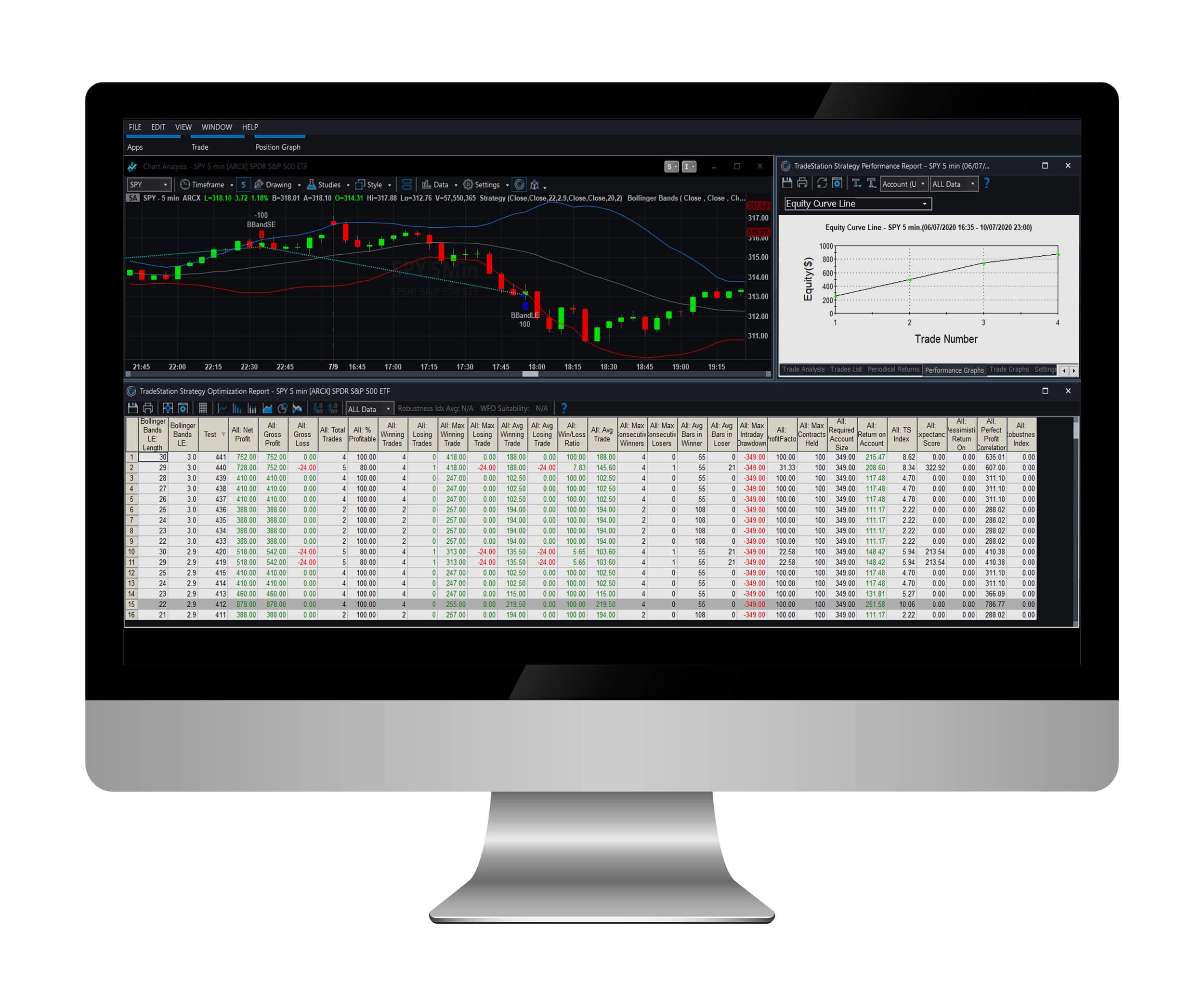 Achieving success in today's global markets comes down to knowing what to trade - and when to trade it
To master the markets and successful trading opportunities, you need superior analytical tools. And that's why thousands of professional and non-professional traders – in the US, , Europe, Latin America, Asia and worldwide – trust TradeStation technology to perform the most sophisticated market analysis, identify trading opportunities and stay one step ahead of the markets. TradeStation Analytics packs all of TradeStation premium analysis tools, market data and software apps into one affordable subscription package.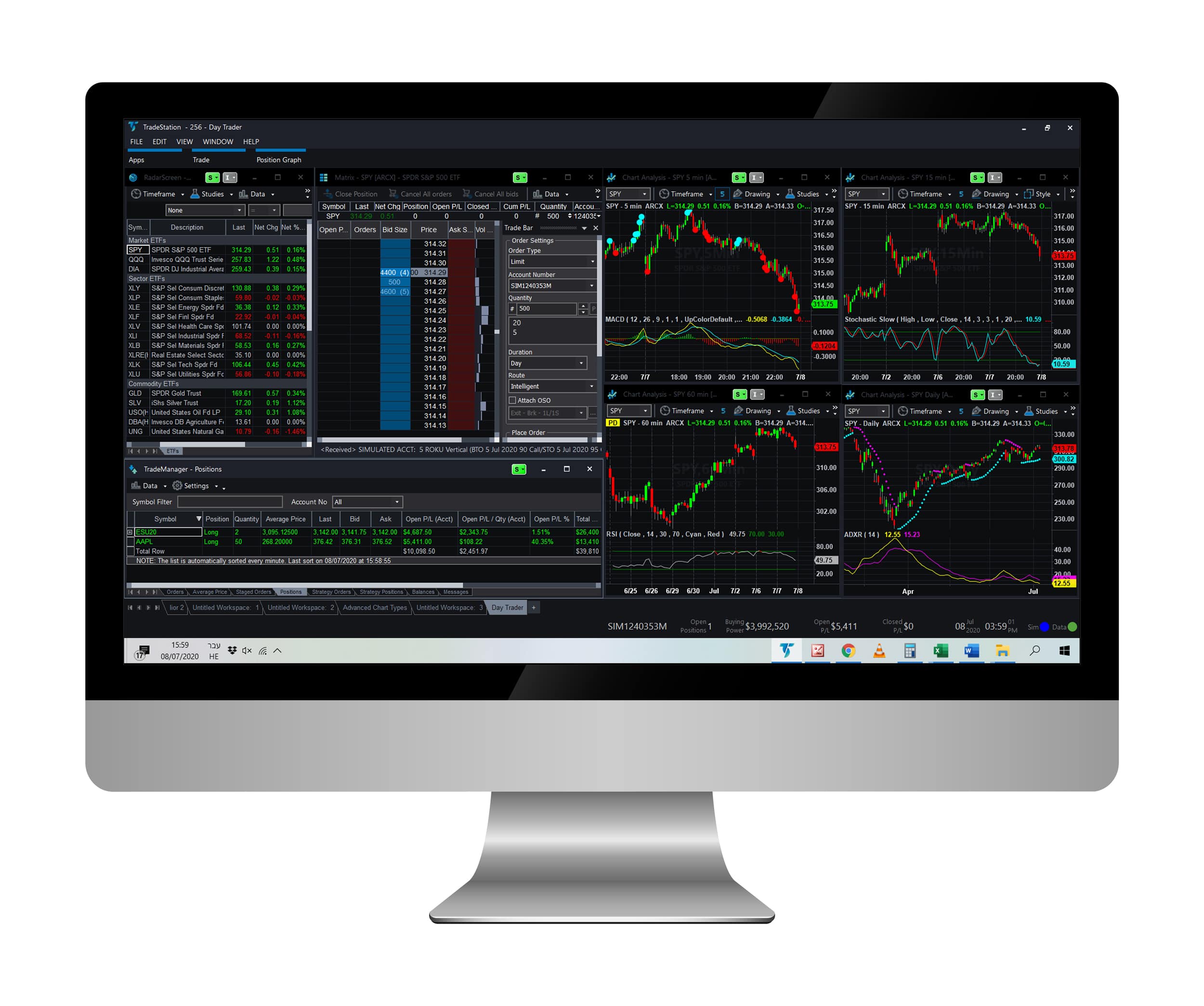 Hop on the Thoroughbred of Platforms

Whether you trade stocks, ETFs, options or opportunities, TradeStation award-winning * desktop platform delivers the power, speed and flexibility active traders demand. Recognized for excellence year in and year out, it's all the professional-grade firepower you need to take on the global markets with confidence.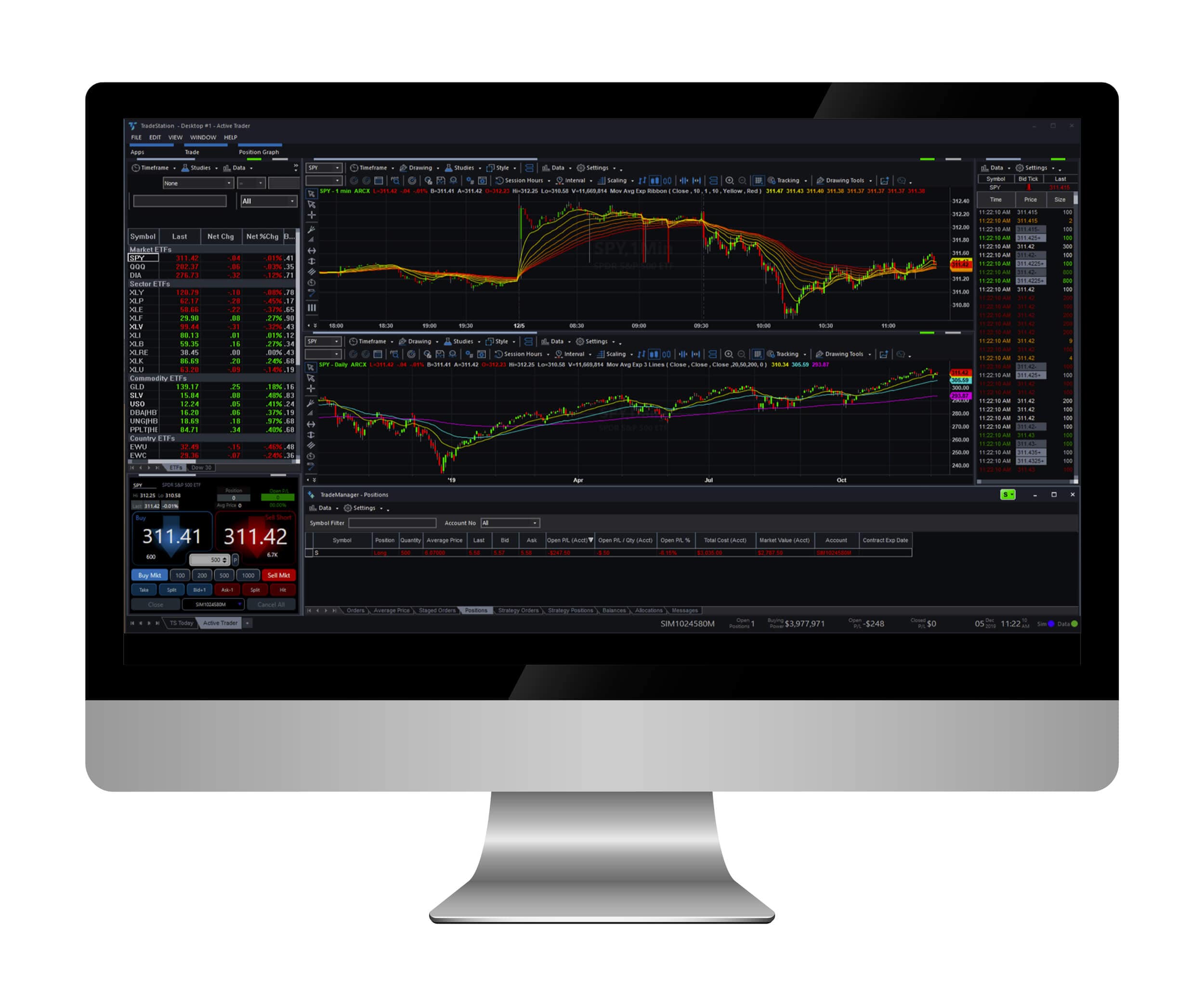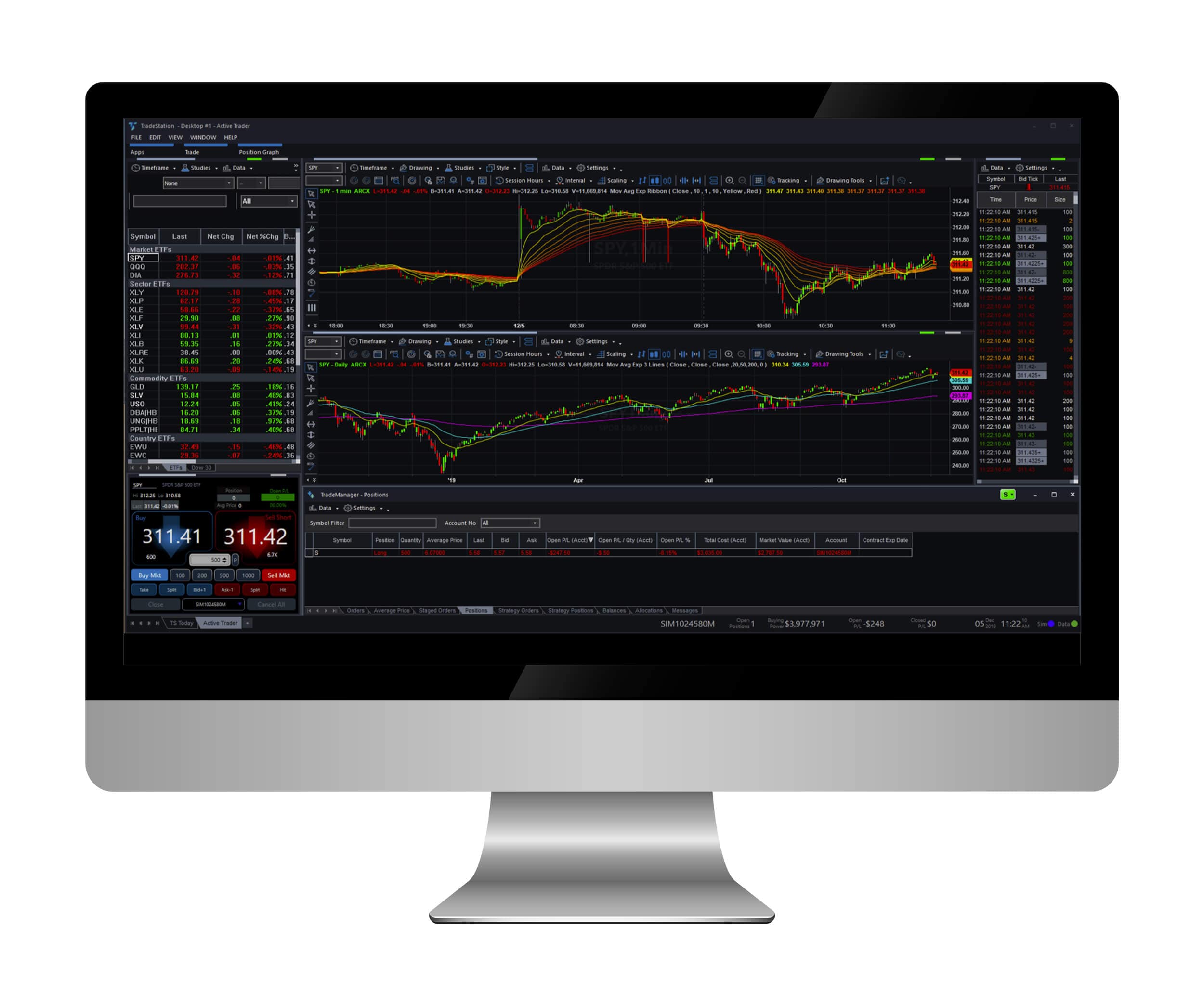 To Trade like a Pro, Chart like an Artist
Smart, intuitive and highly customizable, TradeStation Charting is one of the industry's most sophisticated charting applications. Build charts on any time frame or market activity, like trading volume. Or create custom price-based charts with visual and audio alerts to ensure you never miss a potential trade.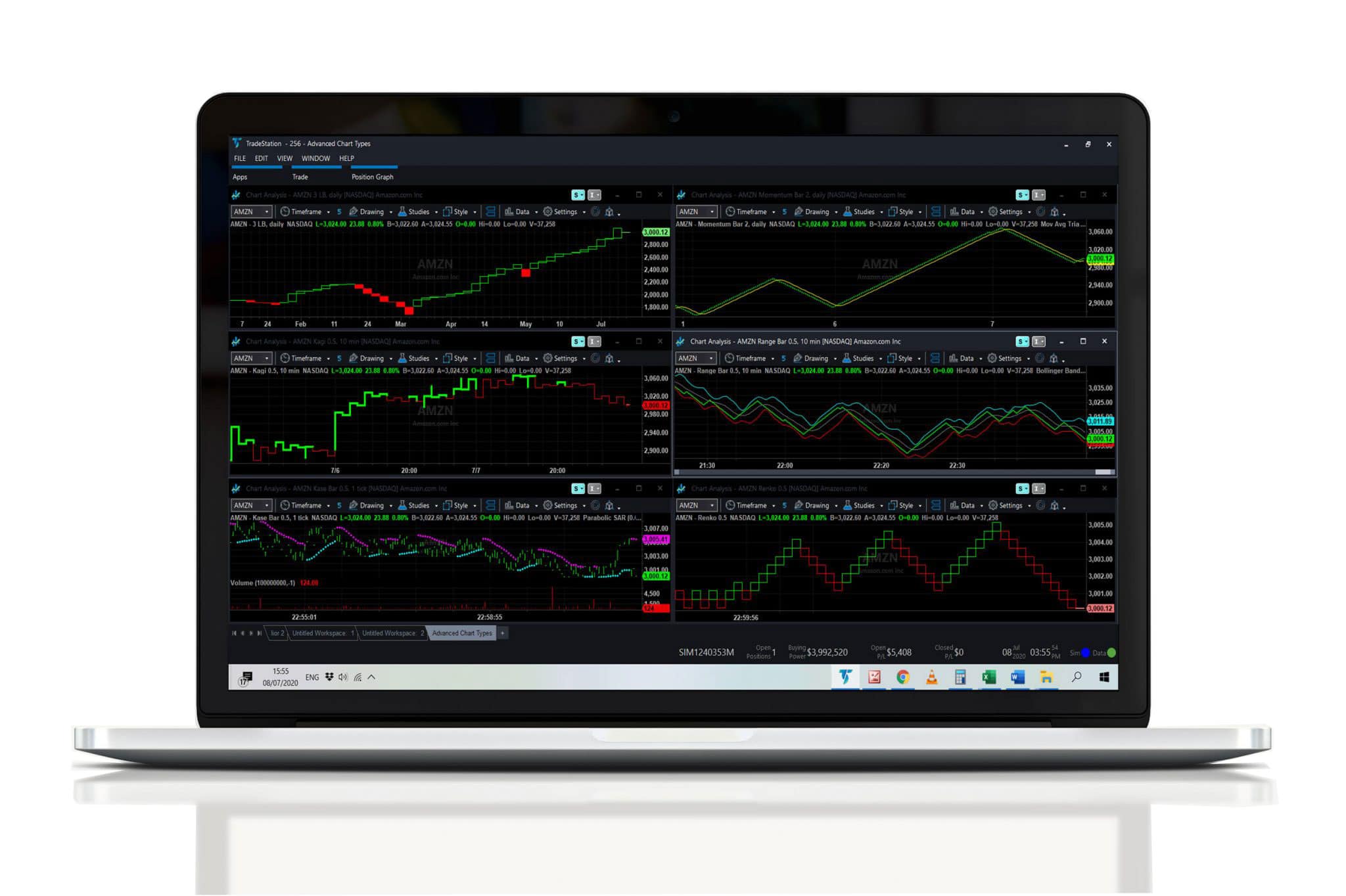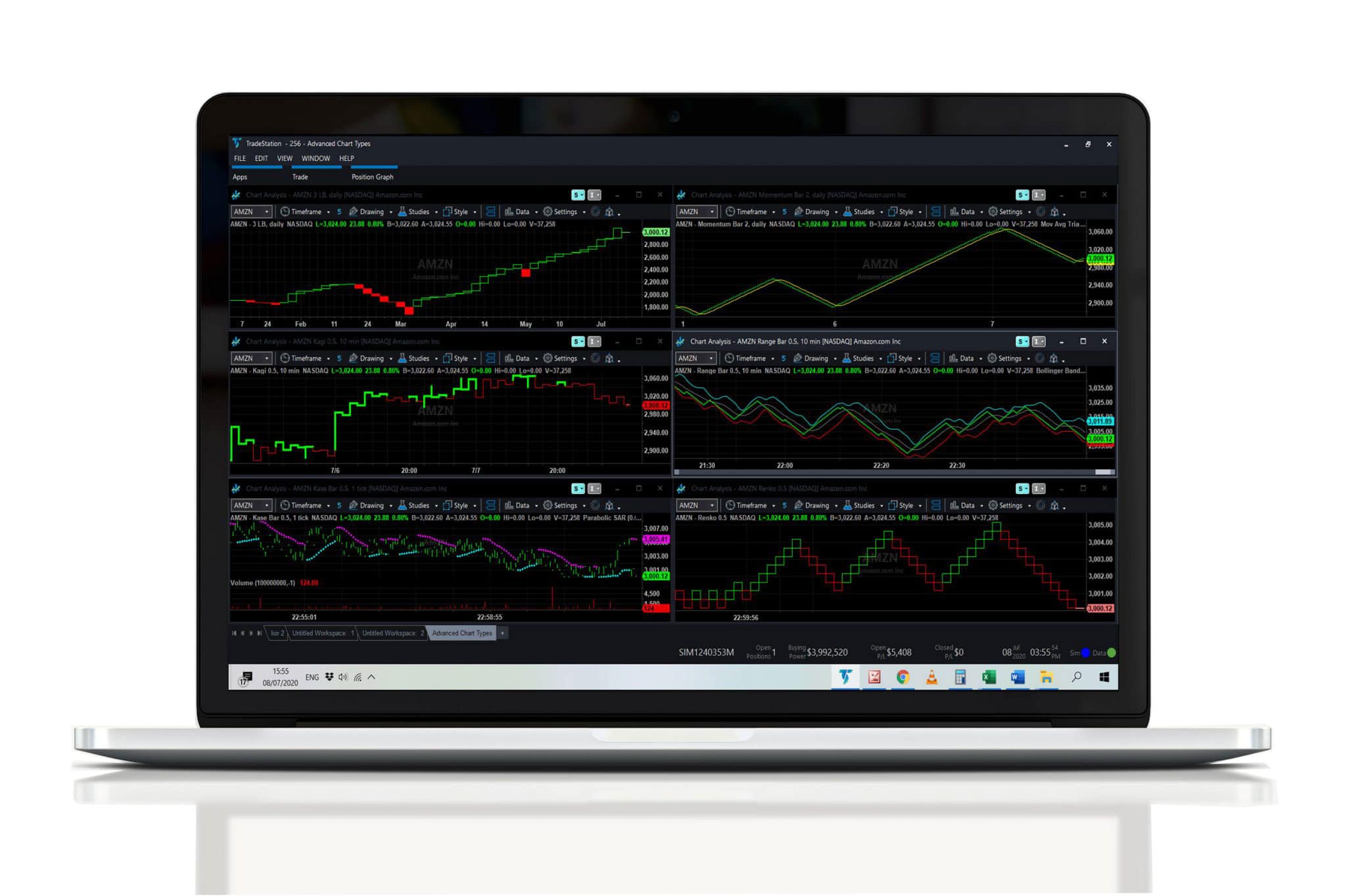 Take a Deeper Look at Market Depth
Unique to TradeStation, the Matrix combines the benefits of a highly detailed market depth window and order-tracking system in a single window. You'll be able to see market depth in real time and where the big-money orders are lurking on the buy and sell sides – the key to getting in and out of trades successfully.
The Preferred Option for Options Traders
Fully integrated in TradeStation, OptionStation Pro® is a complete options analysis system. Advanced features like interactive 3-D position graphs, integrated probability cones and drag-and-drop position management vastly simplify options analysis, allowing you to build, evaluate and track virtually any position.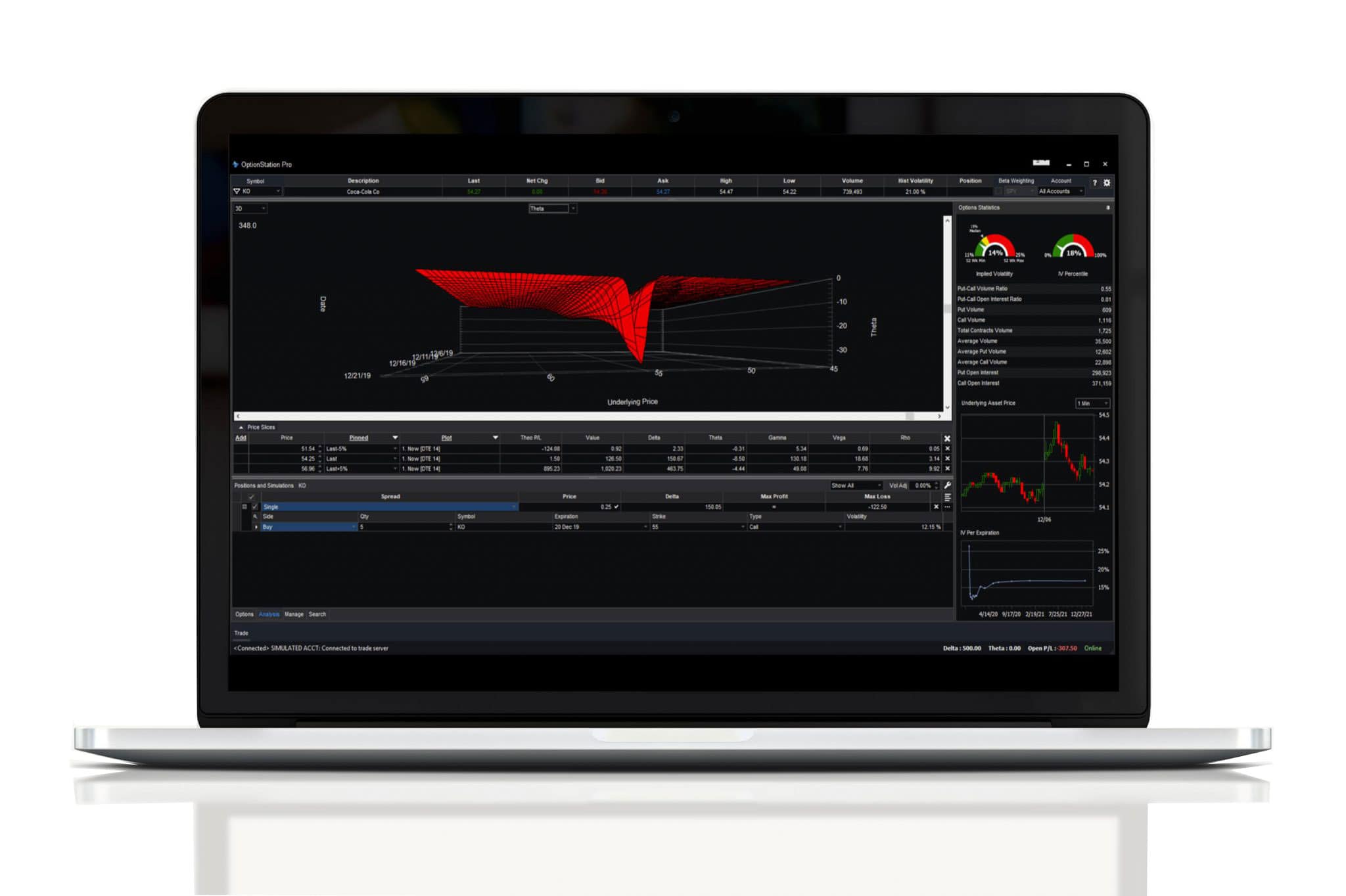 Confidence Is Testing Before You Trade
TradeStation gives you access to one of the industry's largest historical market databases, allowing you to back-test your stock, options and futures trading strategies on years and even decades of historical market data. With TradeStation simulated trading account, you can test your strategies in real time – without risking your capital.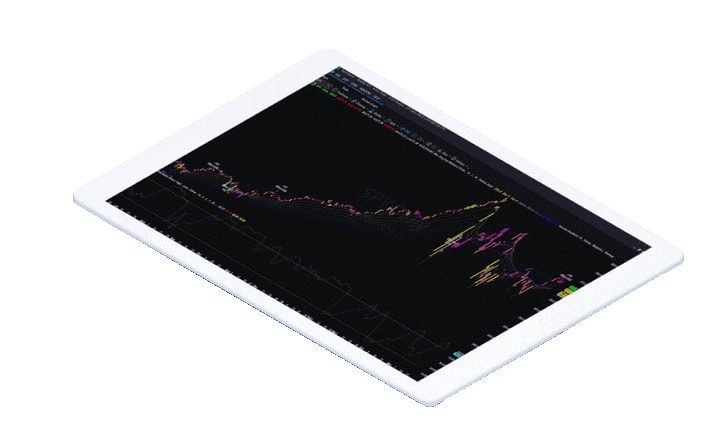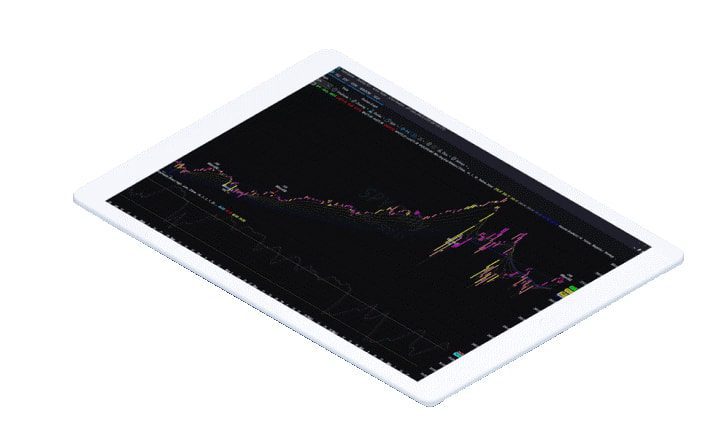 Stay Connected with Mobile and Web Trading
TradeStation's convenient yet powerful mobile and web trading applications make it easy to stay connected to the markets and your account – virtually anytime and anywhere. Simply log in to your favorite Web browser or portable device to monitor quotes or analyze charts synchronized to your account in real time.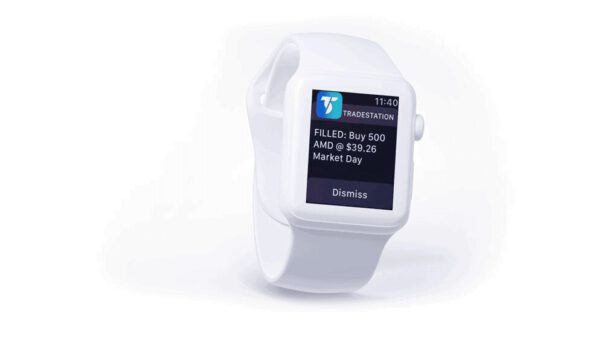 Amplify the Power of Your Trading Platform
If you'd rather not create your own custom indicators and strategies, just visit the TradeStation TradingApp® Store, where you'll find hundreds of TradeStation-compatible products – indicators, strategies and more – designed by independent third-party software developers. It's like a candy store – for traders.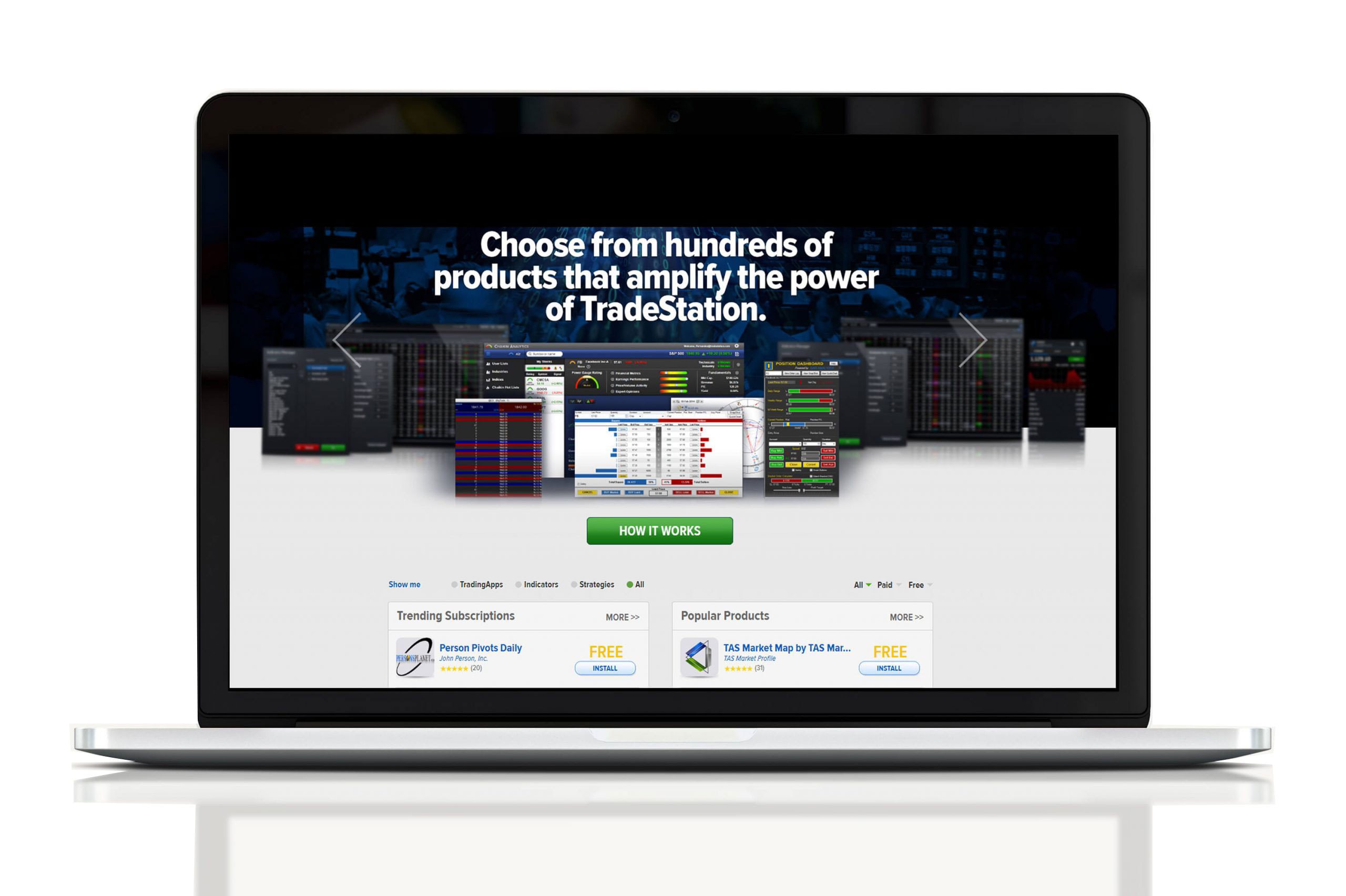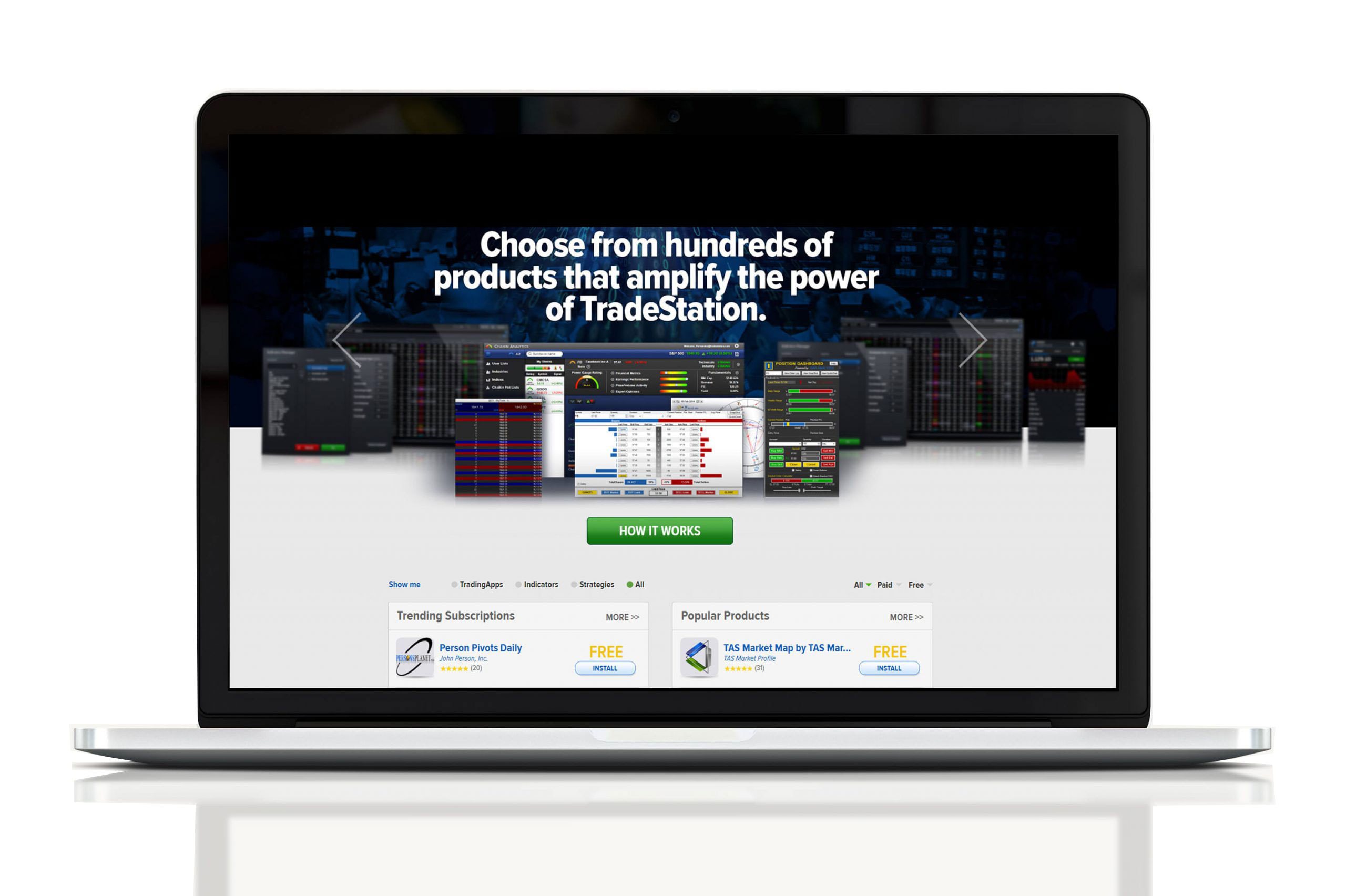 Algorithms
Through strategic relationships with leading algorithmic execution providers, TradeStation Institutional offers a suite of execution algorithms that allow investors to efficiently access pools of liquidity while minimizing execution costs and market impact.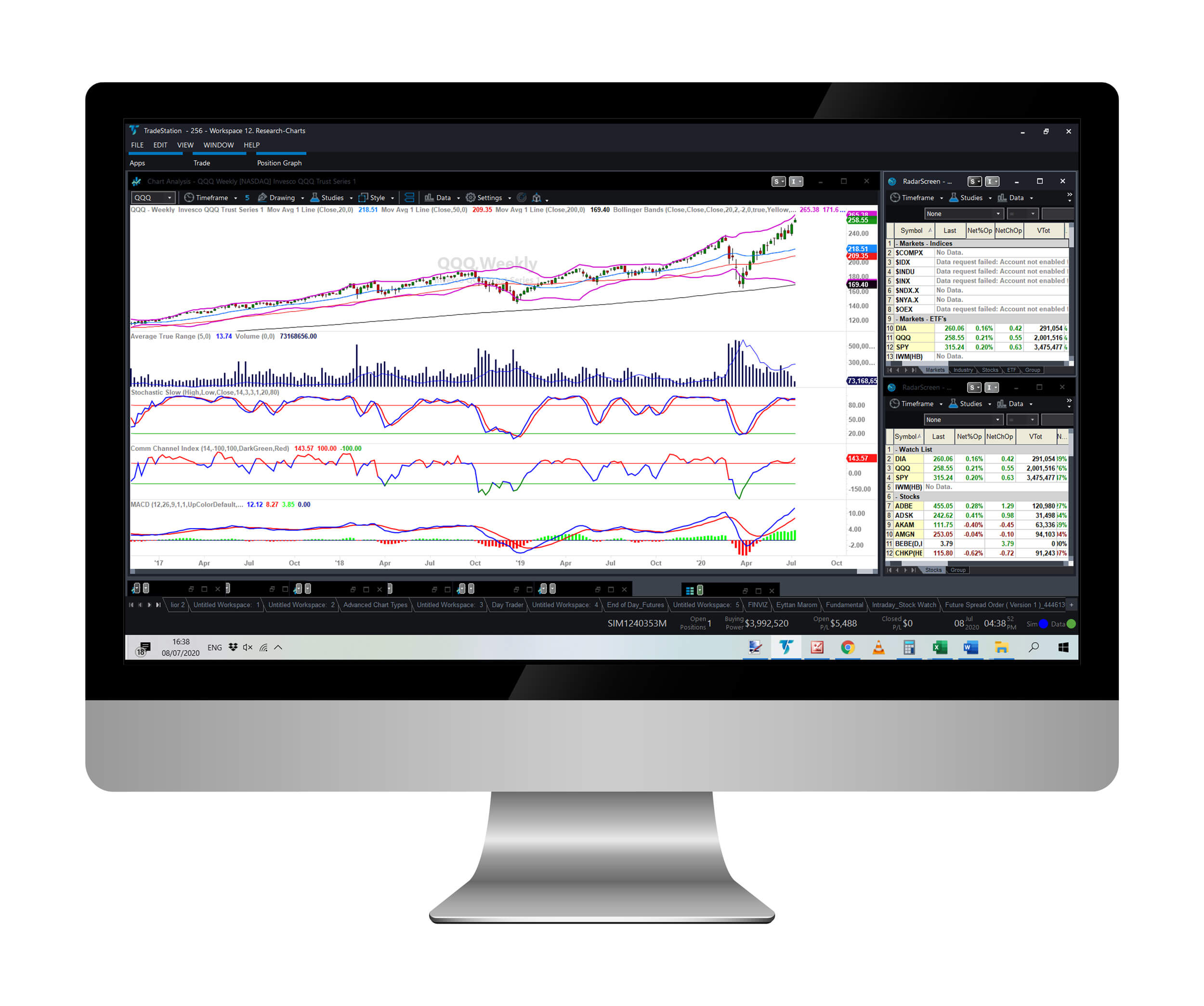 Co-Location
TradeStation institutional partners with FCM360 to provide an ultra-low-latency solution through the combination of co-location and cross connectivity.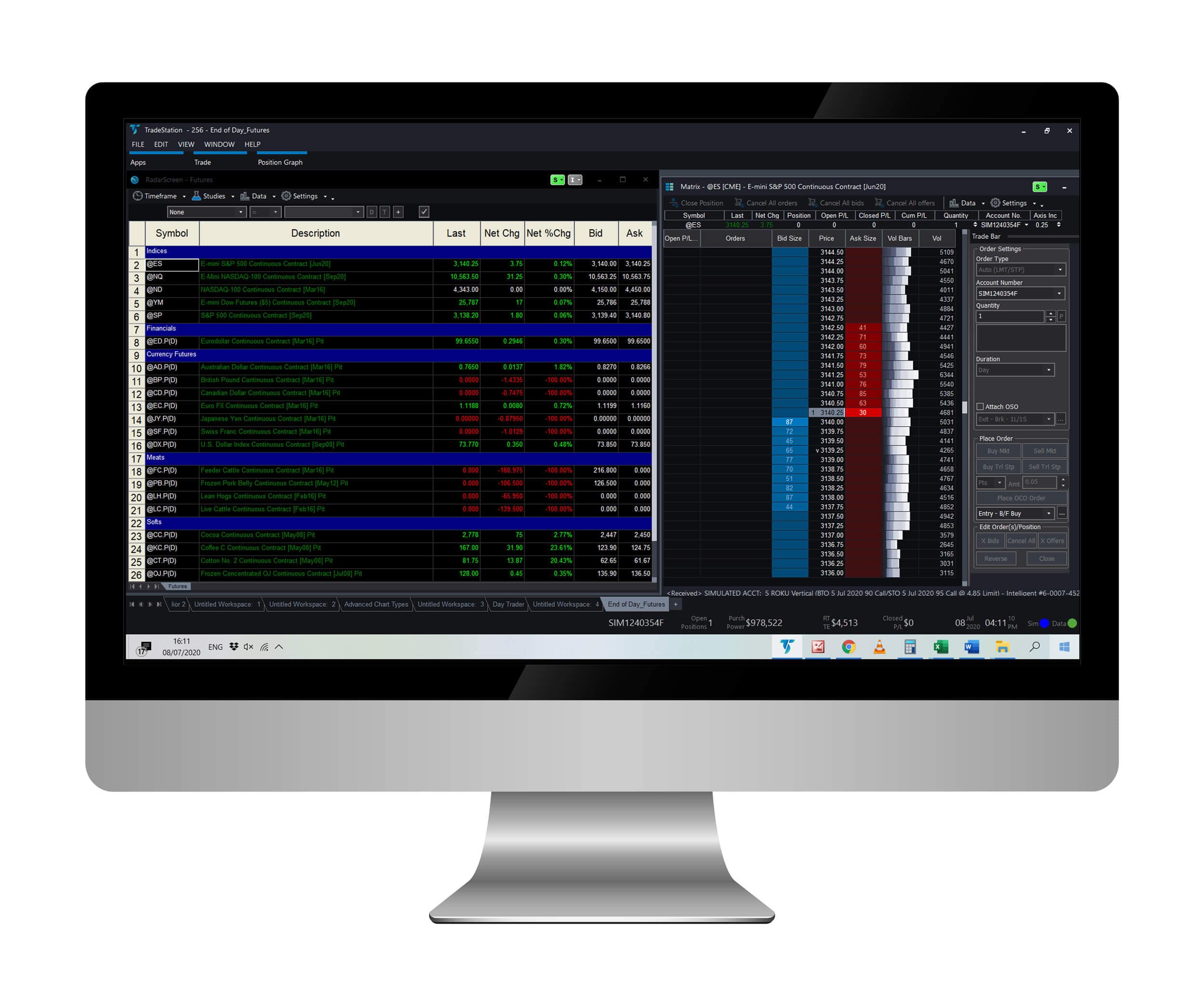 Data & Execution
Empower your business with exceptional market data and order execution technology. With speed and reliability, you'll stay on top of market shifts as they occur. TradeStation maintains one of the financial industry's most extensive historical market databases, allowing you to research and back-test trading ideas.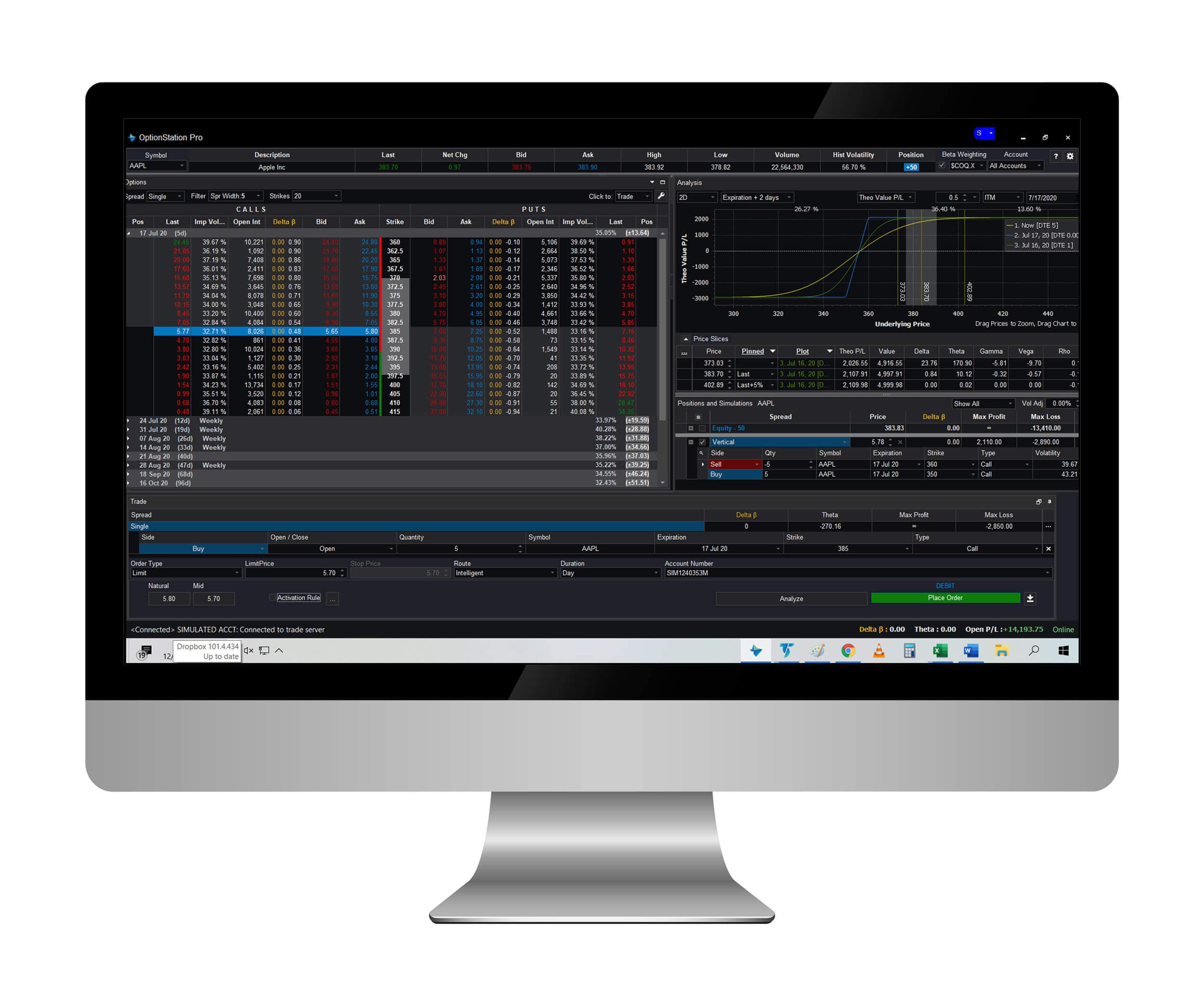 TradeStation drives to deliver fast, reliable order execution
TradeStation regularly review speed, execution quality and price improvement for customer orders. As there is no exact statistical measure of execution quality, some of the factors outlined below highlight the key metrics of TradeStation process.
Execution Speed
(smaller bars = faster trade execution)
Average time between when your order is routed and the time a fill report is delivered back for market orders, in seconds (https://www.tradestation.com/technology/trade-execution-quality/).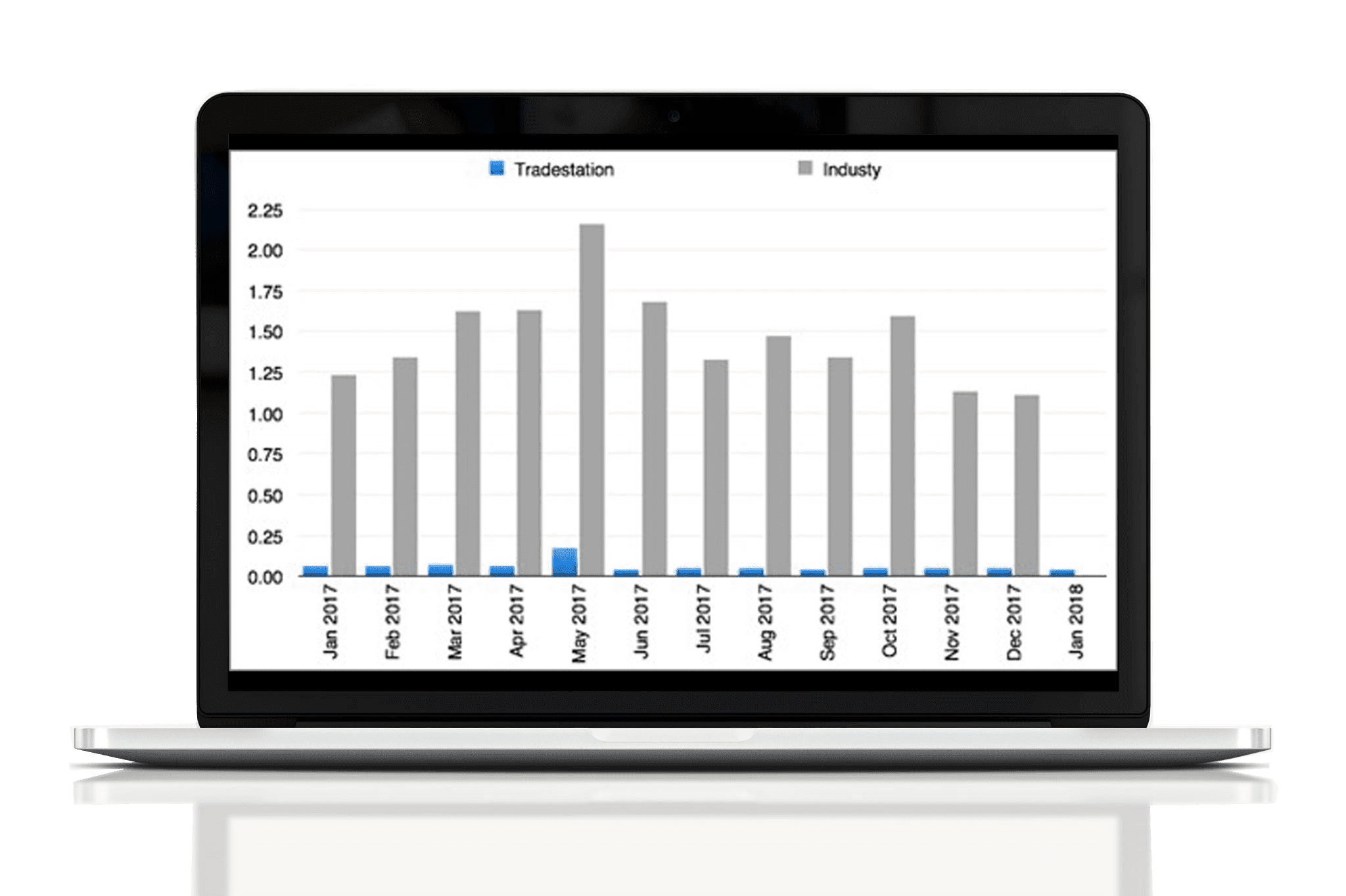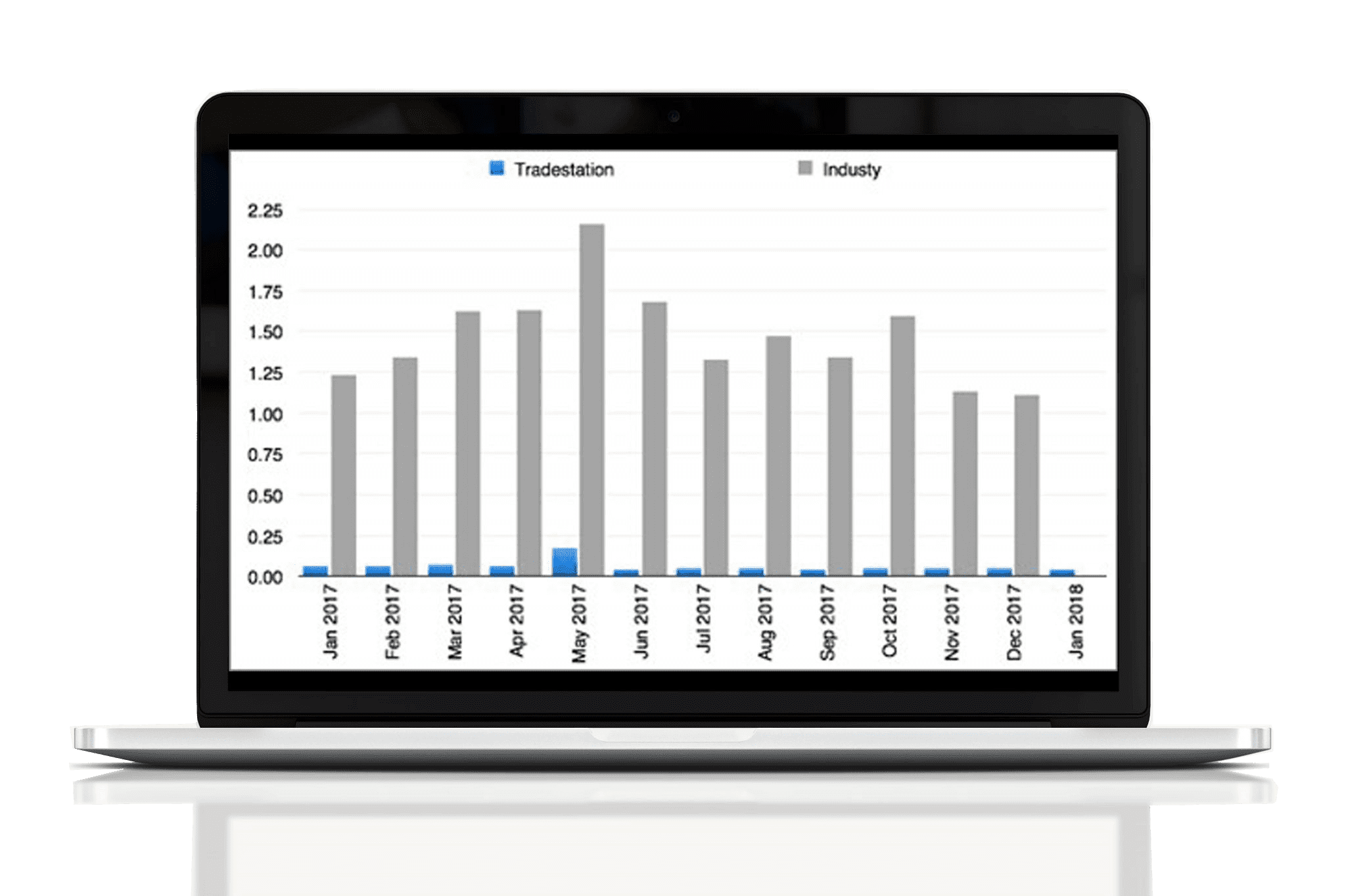 TradeStation Institutional
TradeStation Institutional offers institutional investors comprehensive electronic execution services across multiple asset classes. TradeStation smart order routing and algorithmic execution technologies allow investors access to both displayed and non-displayed execution venues
Direct Market Access (DMA)
Co-location
Smart Order Routing
Trading Desk
Web API Integration
FIX API Integration
Algorithmic Execution
Block Trading
Floor Trading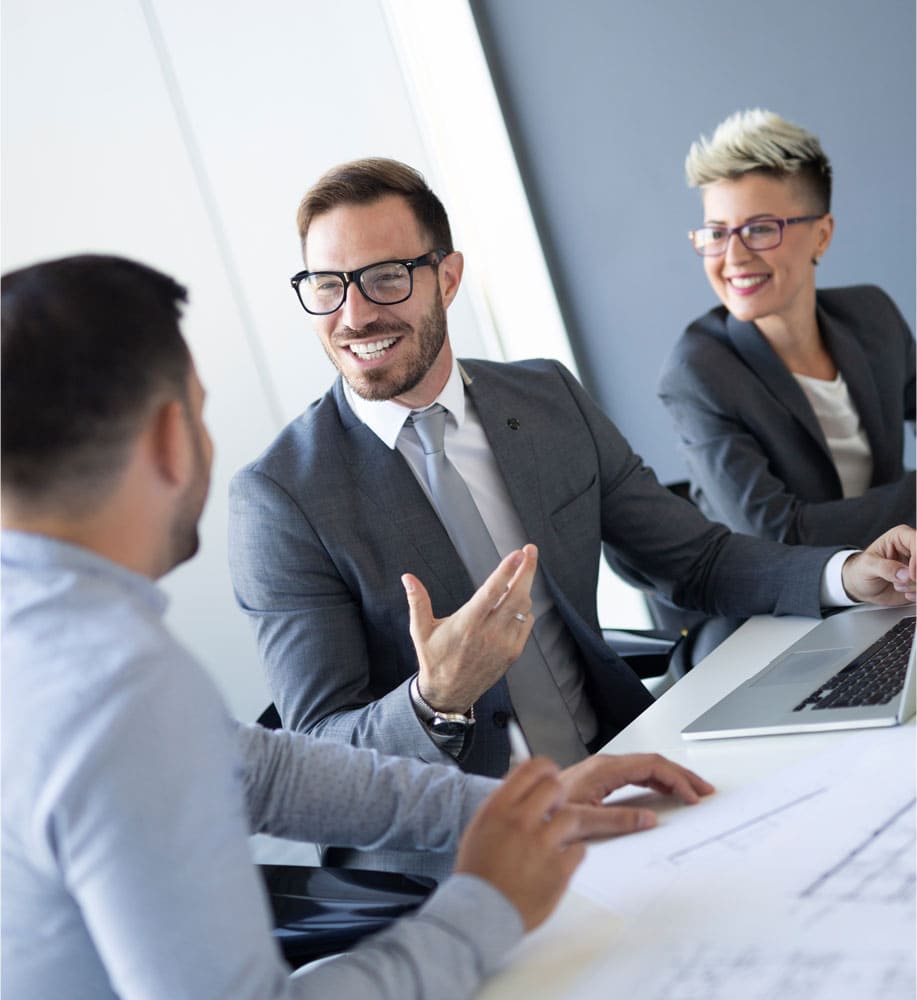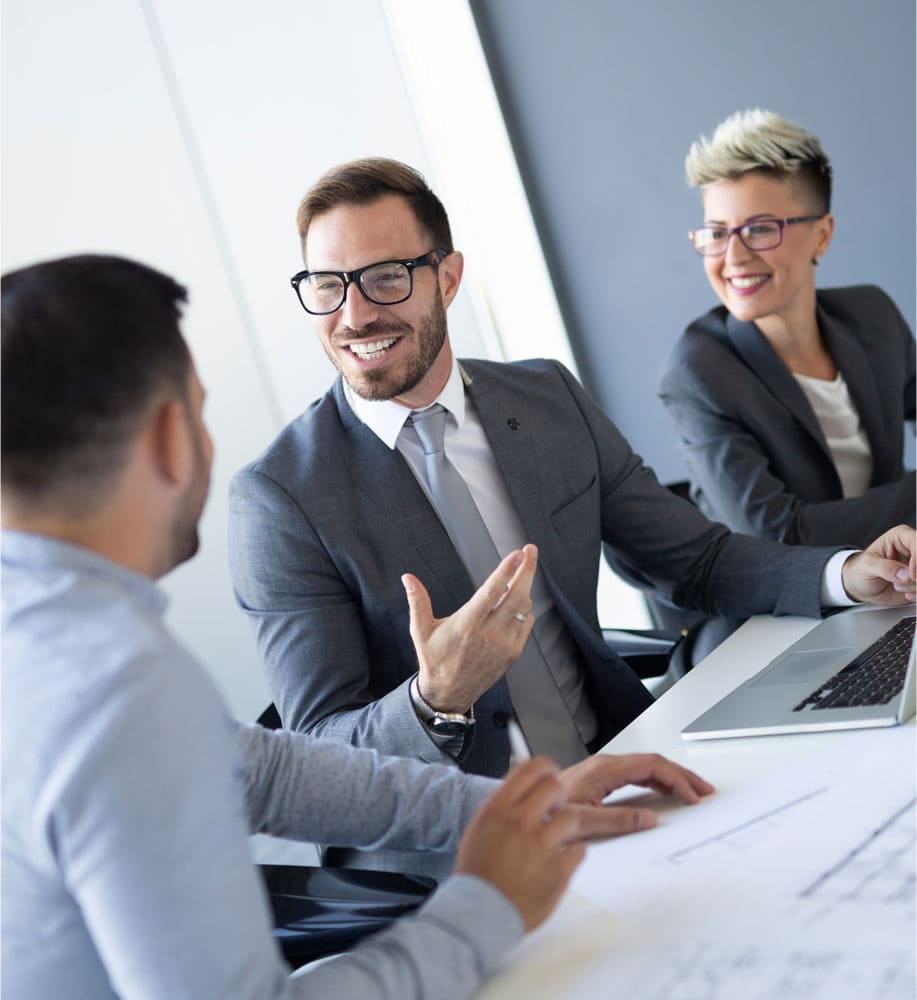 Fully paid lending
Earn Extra Income
Boost your account balance with TradeStation Fully Paid Stock Lending program
With TradeStation's Fully Paid Stock Program, your eligible stock positions may earn you extra income. When TradeStation lends out certain fully paid or excess margin securities in your account, you'll receive a share of the interest TradeStation earn each day.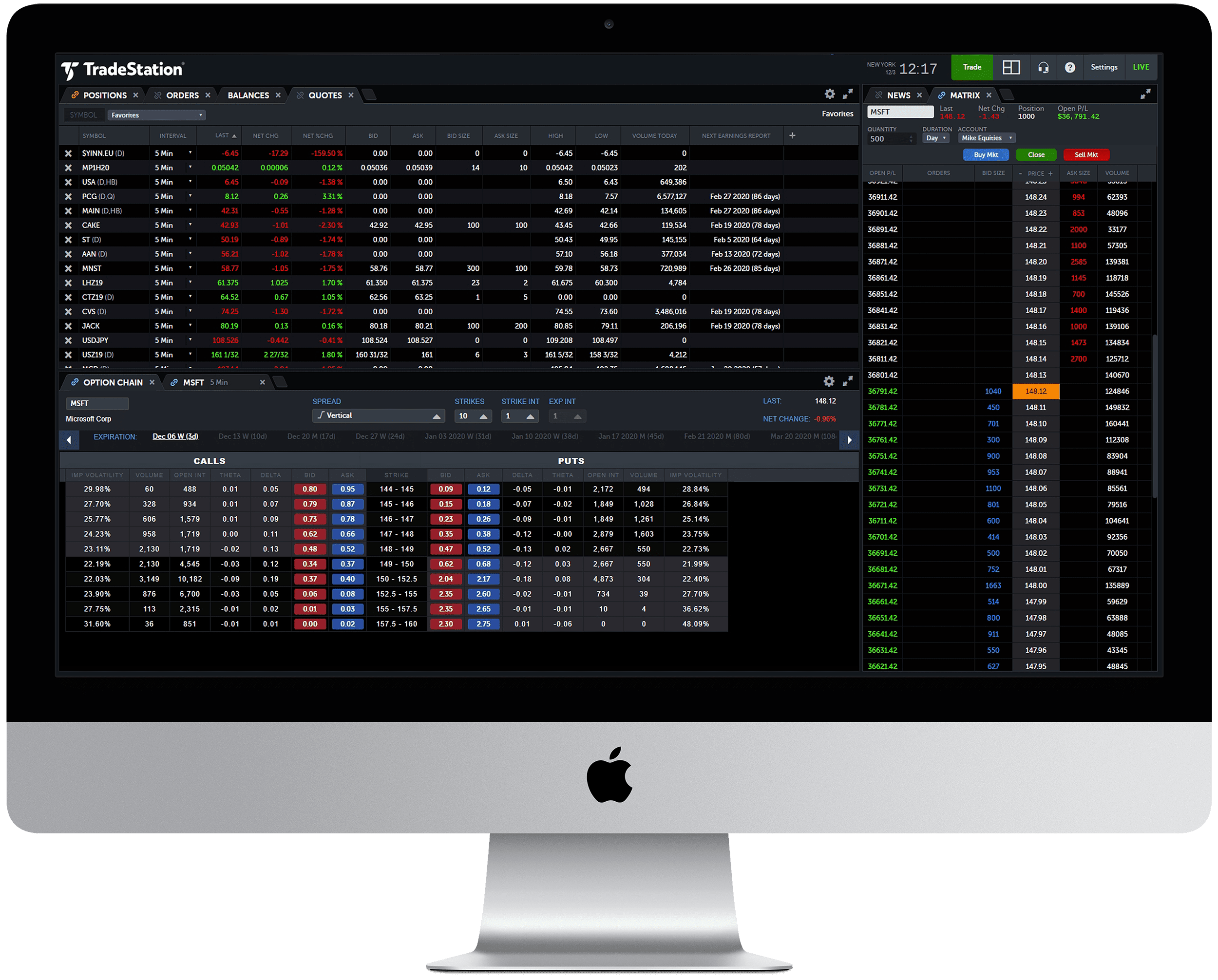 Safety of Funds
The safety of your funds is very important to TradeStation. You can be assured that TradeStation does not engage in any proprietary trading.
Your TradeStation equities accounts are further protected with SIPC insurance. SIPC insures your equity accounts up to $ 500,000, including $ 250,000 for cash. Beyond this, TradeStation has arranged for additional protection through Lloyd's of London, insuring each account up to $ 24.5 million, subject to a $ 900,000 per account maximum for cash, with an aggregate firm limit of $ 300 million. For more information on SIPC coverage, we encourage you to visit the SIPC website.
Finra supervision on TradeStation can be found on the website under the name TradeStation